Lawmakers to Consider Restoring Voter Rights for Former Felons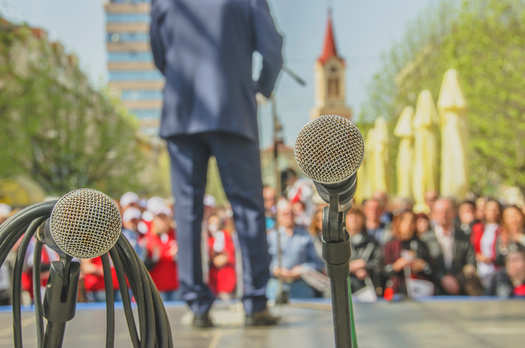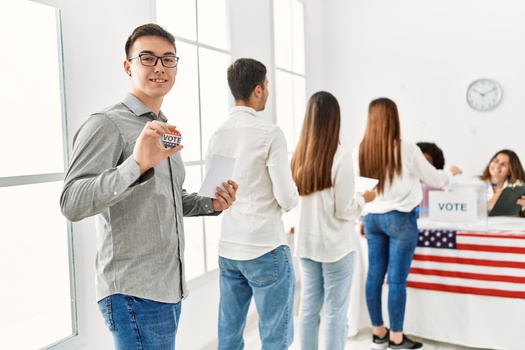 Lawmakers are considering a bill which would restore Nebraskans' right to vote immediately after they complete their felony sentences, instead of having to wait two years.

Jason Witmer, board member of the ACLU of Nebraska, spent two decades in the criminal-justice system after getting into what he calls serious trouble as a teenager. He said Legislative Bill 158 would encourage more people reentering society to educate themselves about programs affecting their families, and to get more involved in improving communities.

"Individuals that get into the voting process more often than not are individuals that are interested in what policies, what laws dictate our life, and making policies and laws better," Witmer contended.

Witmer was released from custody in 2016, and has been working, volunteering and paying taxes ever since. Under current law, he will not be able to cast a ballot until 2027 because his parole doesn't end until 2025.

Backers of the two-year waiting period have argued it provides a carrot to encourage good behavior when people reenter communities, and helps reduce recidivism.

Witmer believes communities would actually be safer, and fewer people with felony records would return to prison, if the measure is signed into law. Witmer added when people have a voice, which is what the right to vote represents, they feel respected as a part of the community and are more likely to respect others.

"The deeper investment that an individual has in their own community, the safer and more productive they are in their community and all communities around them," Witmer asserted. "That is one of the ultimate benefits of this law."

The bill cleared the Nebraska Legislature's Government, Military and Veterans Affairs Committee on a six to one vote, with one member absent. Nebraska is one of just 11 states imposing a special requirement or waiting period for people to restore their voting rights after serving their sentence.


Disclosure: ACLU of Nebraska contributes to our fund for reporting on Civil Rights, Criminal Justice, Immigrant Issues, and Social Justice. If you would like to help support news in the public interest,
click here.
get more stories like this via email
Social Issues
With Virginia's Rent Relief Program ending, a flood of eviction cases has emerged. Established during the pandemic, the program was designed to help …
Environment
As Congress debates a bill to fund climate-change solutions, Pima Community College is doing its own work to reduce its greenhouse gas emissions and …
Social Issues
In the first six months of this year, the U.S. saw a significant jump in foreclosure filings, coinciding with concerns about the pressure inflation …
Social Issues
Last year, Americans reported losing a record-breaking $5.8 billion to scams, and now, the State of California and AARP are teaming up to try to …
Social Issues
The state has just launched the California Student Loan Debt Challenge, to let public service employees - like teachers, law enforcement, nurses…
Social Issues
Washingtonians are feeling the squeeze from high housing prices, but a novel concept launching in Spokane could speed up the creation of affordable …
Social Issues
More officials from South Dakota's health care community are speaking out in support of Medicaid expansion. Voters will decide this fall whether to …
Social Issues
CORRECTION: The $3.7 billion figure represents an increase in education investments during the eight-year Wolf Administration, not the Pennsylvania …