In Wake of Disability Settlement, ND Promotes Community Care
In 2020, North Dakota reached a federal settlement regarding institutionalized care for people with disabilities.

As they carve out a newer vision, state officials are getting the word out about programs giving residents with disabilities more pathways to community care. The Department of Human Services (DHS) is highlighting initiatives designed to help people with disabilities make a smoother transition from an institution to a community setting.

Jake Reuter, program administrator for the DHS, acknowledged the state has a long way to go to improve access, but he noted demand for the programs is a good sign they are reaching the people they need to reach.

"We're having many, many referrals for services to help prevent institutional care in the first place," Reuter reported.

The department hosted a webinar this week to discuss programs like "Money Follows the Person," which helps eligible Medicaid enrollees shift to community care. Since 2007, the federally funded option has assisted more than 400 North Dakotans with disabilities. The recent settlement followed allegations the state relied too much on placing people in nursing facilities.

To meet future goals, Reuter asserted such issues as a better-trained workforce and affordable housing need to be addressed. He noted having flexibility to offer care in an integrated community setting gives affected individuals more choices in day-to-day life.

"They have meals when they want, how they want them," Reuter outlined. "They get to go out into the community, they spend time with the people they want."

Department leaders added as part of their response to past issues, they have tried to improve communications with key partners, like hospitals and nursing homes.

The Legislature has set aside more funding in this area, including use of American Rescue Plan aid.

In rankings compiled by the Case for Inclusion, North Dakota landed at 46th in the nation for policies such as promoting independence for people with disabilities.


get more stories like this via email
Social Issues
Lawmakers in the Commonwealth are considering legislation to ensure police use of facial-recognition technology also protects people's privacy and civ…
Environment
Next week, Ohio farmers and their advocates head to Washington, D.C., to push for shifting federal programs toward growing nutritious food, as …
Social Issues
Social justice advocates have just launched a new public education campaign. It's called "Just Safe," and it's aimed at changing the conversation …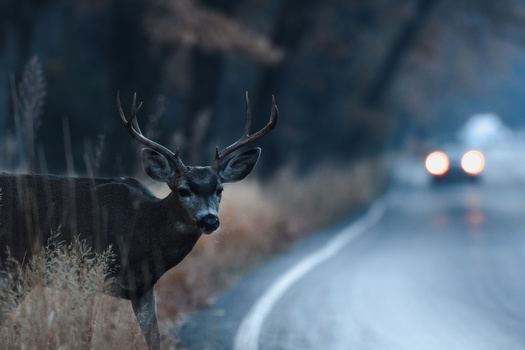 Environment
Reducing the number of wildlife-vehicle collisions is the goal of a bill before the New Mexico Legislature this session. Sen. Mimi Stewart, D-…
Social Issues
A Nevada nonprofit is celebrating a 94% graduation rate among its high school seniors for the 2021-2022 school year. Tami Hance-Lehr. CEO and state …
Social Issues
Super Bowl LVII is right around the corner, which means Arizona will see hefty spending and wide exposure because of the massive sporting event…
Health and Wellness
It is not a pandemic yet, but eye doctors worry the constant use of digital devices could eventually result in long-term health problems for many …
Environment
Maine's small farmers are encouraged to complete the latest U.S. Department of Agriculture census to ensure they have a voice in federal decisions …