MI Groups Sound "Trigger" Law Alarm if SCOTUS Overturns Roe
Michigan lawmakers and pro-choice advocates were among those gathering Tuesday at courthouses, calling on the U.S. Supreme Court to protect a person's right to an abortion.

Politico obtained and released a draft majority opinion indicating that five of the nine high-court justices would vote to overturn the decision in the case Roe v. Wade. Michigan is among dozens of states with an abortion ban on the books that would become law if that happens.

State Rep. Laurie Pohutsky, D-Livonia, noted that Michigan's 1931 ban would criminalize both those seeking abortions and their providers, but said that wouldn't happen unless the draft opinion is made official.

"One thing that we do want to make clear, just because there are patients who are seeking care," she said, "as of right now, abortion is legal in Michigan, and if you need abortion care, please feel free to seek it."

Pohutsky has introduced the Reproductive Health Act, which would protect access to abortion and contraception in the state and repeal the 1931 ban, but the Legislature hasn't advanced the bill. Gov. Gretchen Whitmer last month filed a lawsuit with the state Supreme Court to prevent a ban from going into effect.

In the meantime, groups are working to gather signatures for a ballot petition that would add the right to an abortion in the state Constitution.

Merissa Kovach, an ACLU of Michigan policy strategist, called this an "all-hands-on-deck moment."

"We know that folks are scared. They're feeling helpless," she said. "And I want to put forth that the Reproductive Freedom for All ballot initiative is the best way to permanently protect reproductive freedom in Michigan."

More than two-thirds of Michigan voters have said in surveys that they want the Supreme Court to keep Roe v. Wade in place. Fewer than 20% support overturning the landmark decision.


get more stories like this via email
Social Issues
This July 4th marks nearly 250 years since the United States declared its independence, setting the country on a path to establishing its democracy…
Social Issues
It's July 4th, a celebration of the United States' independence. It's also an opportunity to take a look at the state of the country's democracy…
Social Issues
July 4th celebrates the founding of the United States' democracy - and some say it's time to recommit to defending that democracy. In the wake of …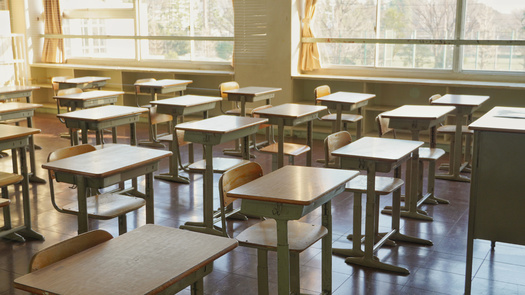 Social Issues
Research is emerging about the secondary trauma school staff members face after helping students during the pandemic. As summer moves forward…
Environment
The Environmental Protection Agency now has fewer tools to fight climate change, after the U.S. Supreme Court stripped the agency of its authority to …
Social Issues
Three projects in Idaho have been selected to receive grants from the AARP Community Challenge. Among them is the Anne Frank Human Rights Memorial in …
Environment
Montanans get a sense of what soil health is like on farms and ranches across the state with Northern Plains Resource Council's soil crawls. The …
Social Issues
A new tool aims to help older adults in Arkansas and beyond who receive Medicare track what happens at their doctor appointments. It also can help …