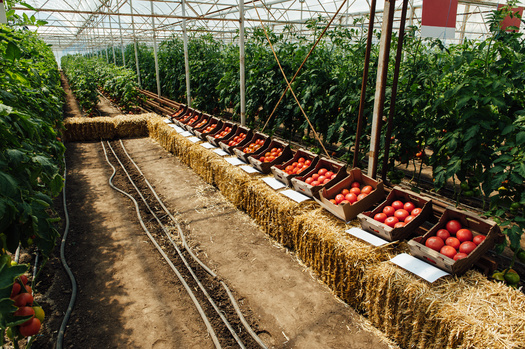 Utahns can expect their mail to be delivered as usual this Saturday but with a catch. Your letter carrier will be asking for something in return - a bag of food.

May 14 marks the 30th anniversary of the annual National Stamp Out Hunger Food Drive, a day when local letter carriers collect non-perishable groceries along their routes for the Utah Food Bank and its 216 affiliates across the state.

Utah Food Bank President and CEO Ginette Bott said the annual drive is one of the largest donation events of their year.

"Here in Utah, we're fortunate to have the National Association of Letter Carriers," said Bott. "We have the National Rural Letter Carriers Association and the U.S. Postal Service. They all come together to have a one-day event that really is important to Utah and our fight against hunger."

Bott said the letter carriers' assistance helps food banks serve an estimated 410,000 Utahns who periodically face hunger. She added that all of the food taken in during the drive will be distributed to food pantries in the community where the donation is made.

Bott said thousands of postal workers in Utah and across the country will participate in the Stamp Out Hunger Drive. She said the letter carriers often have friends and family members follow them on their route to help handle the volume of donations.

"The letter carriers take a postcard and put it in people's mailbox," said Bott. "They deliver a plastic bag, and people tend to go right to their pantry and take products they've purchased for their family. So the variety is awesome, going from one family to another based on what one family enjoys."

Bott said the Stamp Out Hunger event is back this year after a two-year break for the pandemic.

"I was so hopeful that when the pandemic came back to a bit of a control that our numbers would come down," said Bott. "But all of a sudden, inflation started to take an impact. And these same families who had been hampered by issues during the pandemic, now we're even more challenged by inflation."

Letter carriers ask that families wishing to donate fill up the bag provided by their carrier this past week and set it near their mailbox by 9 a.m.

For more information, go to UtahFoodBank.org.


get more stories like this via email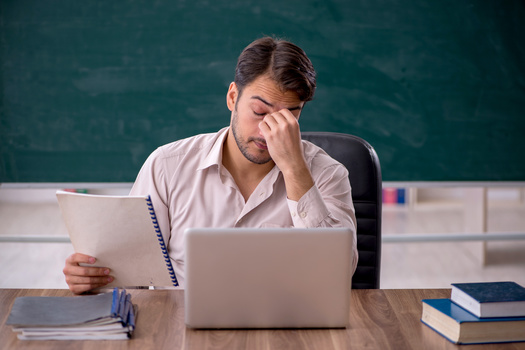 Social Issues
As the school year ends, Connecticut's teacher shortage seems to have only worsened. In March, school districts across the state reported having 2,60…
Social Issues
A Muslim rights group is taking the Kent County Sheriff's Office to court for forcing a Michigan woman to remove her hijab for a booking photo…
Social Issues
The Keystone State's general election is less than six months away and a nonpartisan, grassroots organization is already getting the word out to …
Social Issues
This week's debt ceiling deal saw federal policymakers compromise on budget-related matters, but a new awareness campaign from a Wisconsin grassroots …
Environment
Offshore wind in New York and New Jersey is becoming a large contributor to job growth. New York's offshore wind investments are slated to create …
Social Issues
Hoosiers could play a pivotal role in pushing back against a surge of hate and violence against Jews in America. Nearly two-thirds of all …
Environment
The Nevada hunting and fishing community is sharing its top 10 conservation priorities for 2023 with Gov. Joe Lombardo's office, as they seek to …
Environment
In Yellowstone National Park, 30,000 acres are protected from mining by Congressional order, but there is a sliver left unprotected, and a Montana …