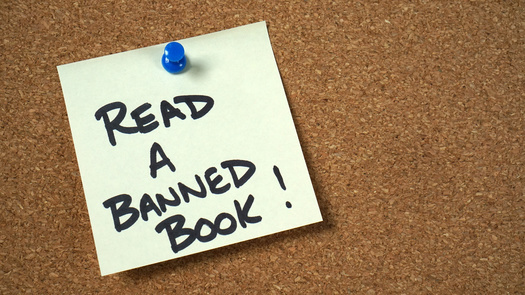 Regulators have put the Midwest on high alert for energy shortfalls this summer, while forecasters say most areas will be hotter than usual.

In Iowa, grassroots-level teams say they'll be able to help neighborhoods cope with any adverse situations. Mutual Aid Groups, which have seen a resurgence during the pandemic, pool their resources for basic survival needs without the funding or structure seen in government agencies and nonprofits.

Stephany Hoffelt, organizer for the Iowa City Mutual Aid Collective, said their efforts during the 2020 derecho storm can easily be replicated in the future.

"We have various people in our group who have set up these kits," Hoffelt outlined. "There's a butane stove with, like, one burner and solar lanterns that will charge a phone."

She pointed out in the event of a blackout or tornado, they can get the word out about resources through text-message chains. Group members can distribute items to neighborhoods, sometimes before traditional help arrives. Other parts of the year, the coalition offers volunteer snow removal, as well as meals to those in need, and it is developing plans to help low-income neighbors with yard work duties.

As for beating the heat, the coalition can pass around items like sunscreen and cooling towels to people who are unhoused. Hoffelt noted they serve as a "stopgap" in the immediate moments of an emergency.

"We hear things right away, we see things right away, we're right there, we know what's going on," Hoffelt emphasized. "We don't have red tape we have to jump through before we can, like, make a dinner for somebody."

She added depending on their specific mission, Mutual Aid groups can operate on different levels. Certain coalitions might accept donations for some services, especially in historically marginalized areas.

The Iowa City group pointed out it does not raise funds but will spread the word for direct donations to a person in need. Hoffelt contended straying from a formal structure allows groups like theirs to be nimble in a crisis.


get more stories like this via email
Environment
This Saturday, June 3, thousands of Californians will be among hundreds of thousands of Americans heading into the great outdoors to celebrate …
Social Issues
A coalition of Wisconsin groups is asking Gov. Tony Evers to reject bills it contends would make it harder for people struggling to get by to bounce …
Social Issues
Two months from today, Minnesota will begin the process of removing low-level marijuana convictions for those who have them on their criminal records…
Social Issues
Groups working to fight poverty in Alabama are urging state senators to approve a bill aimed at lowering food costs for families. House Bill 479 …
Social Issues
Navigating college can seem overwhelming for first generation students, but an early outreach program at Arizona State University aims to change it…
Health and Wellness
A new Nebraska law is now the subject of a lawsuit filed in the District Court of Lancaster County. In its amended form, Legislative Bill 574 …
Social Issues
A proposal from the federal government could provide a better path toward student loan debt repayment, but a new survey finds many borrowers don't …
Environment
Maine lawmakers are considering two pieces of legislation which supporters said are needed to ensure "responsible" development of offshore wind projec…