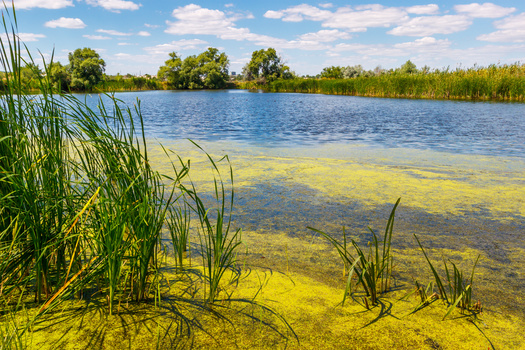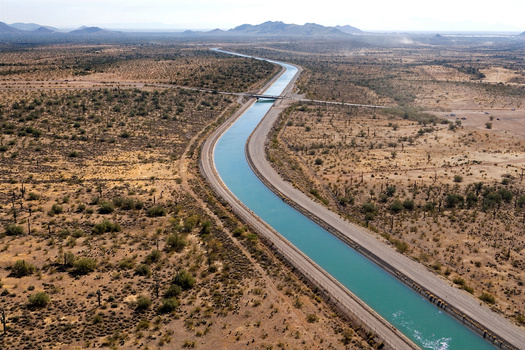 Memorial Day weekend marks the beginning of water recreation season, and before putting on a swimsuit, Iowa environmental experts say being mindful of water quality can help avoid serious illness.

The Iowa Environmental Council hosted a forum this week to highlight key information before people flock to lakes and beaches.

Alicia Vasto, water program associate director for the Council, said E. coli outbreaks at state park beaches have been pretty consistent, and there has been a gradual increase in swim advisories prompted by harmful algae blooms.

They contain a toxin Vasto describes as "nasty" after coming in contact with it.

"Even, you know, your skin contact, it can cause rashes and hives," Vasto outlined. "If you inhale it -- like in water droplets, if you're boating or water skiing or something like that -- it can give you respiratory issues. If you swallow it, it can cause stomach pain and vomiting, and diarrhea."

Algae blooms, which form in warm, stagnant waters, can resemble spilled green paint or pea soup, and emit a foul odor. The council advised swimmers to stay out of the water if warning signs are posted. Swimmers also are encouraged to shower after contact with surface water, even if there is not a warning. More than 20 such advisories were posted at Iowa's state park beaches last year.

Toxic algae blooms have also been linked to fatal liver disease.

Peter Thorne, professor of occupational and environmental health at the University of Iowa, said there are similar health concerns for pets.

"Take dogs, for example. They'll go in the water, even if it is scummy, and play in it, and they'll ingest it," Thorne observed. "And the ingestion is the real problem."

The Centers for Disease Control and Prevention said in 2019, more than 200 animal deaths were reported around the country. The panel noted hot and dry summers, like the one Iowa saw last year, can fuel the growth of harmful algae. Farm runoff is considered a key source of surface water toxins.


get more stories like this via email

College presidents testified before a congressional committee Tuesday on the rise of antisemitism on college campuses since the Oct. 7 Hamas-led …
Social Issues
There are some bright spots in beefing up local news coverage, but a new report says in North Dakota and elsewhere, there are still big concerns …
Health and Wellness
Holiday stress is a concern for most people, but when you mix in travel plans and chronic health issues, those worries might be elevated. A …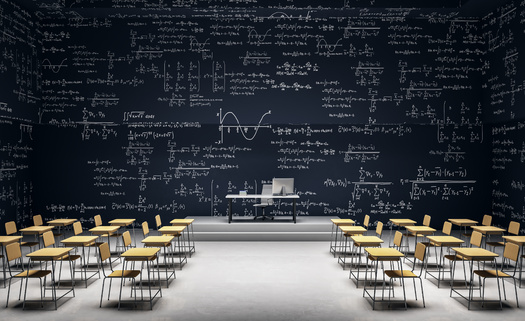 Social Issues
A new report from the Consumer Financial Protection Bureau finds the repayment process for federal student loans has been filled with errors…
Social Issues
More than 3,500 foster children are available for adoption in Ohio, and state agencies are connecting with local faith congregations to help recruit …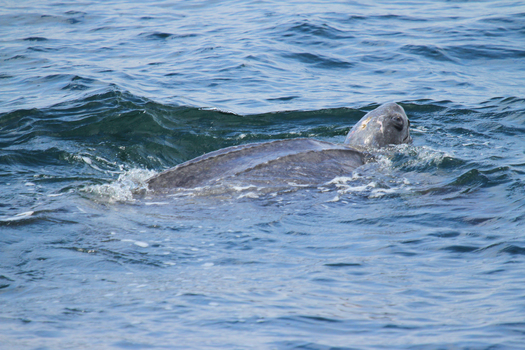 Environment
The California Department of Fish and Wildlife just announced a marine warden discovered an endangered Pacific leatherback sea turtle dead, drowned …
Health and Wellness
The state's largest county has just opened the new CARE Court system, designed to get help for severely mentally ill people in Los Angeles. CARE …
Environment
A Knoxville-based environmental group is voicing health and safety concerns about the development of a landfill for radioactive waste from the Y12 Ura…