NY Voting Rights Bill Now Law, Ahead of Early Voting Next Week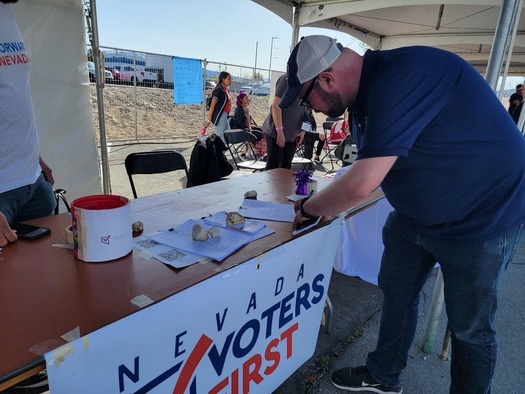 Voting in the New York primary election begins next Tuesday, and ahead of the kickoff, a new voting-rights bill has been signed into law this week.

The John R. Lewis Voting Rights Act of New York includes many measures from the federal bill of a similar name that was passed by the U.S. House but got held up in the Senate.

Melody Lopez, executive director of the New York State Civic Engagement Table, said the bill restores pre-clearance, where jurisdictions with a history of voter discrimination are required to get any changes to their election code reviewed.

She noted it also expands language access, protects against voter intimidation and includes tools to combat voter suppression and dilution.

"This is really creating a model for the nation in terms of how states can respond to the whittling away of voting-rights law at the federal level," Lopez asserted. "And also just kind of a model to rebut some of the suppressive voting laws that have passed in other parts of the country."

She added the bill would create a central public repository for election and demographic data to promote transparency and evidence-based best practices for elections.

Lopez added big changes to New York's election code are long overdue, pointing out there has been a persistent participation gap between white and BIPOC voters across the state.

"That is a reflection of discriminatory practices historically, like racial gerrymandering, at-large elections that dilute minority voting strength especially in local jurisdictions across the state," Lopez outlined. "It can be hard to access inconveniently located polling locations, language-assistance failures; just a whole litany of practices."

Lopez acknowledged voter turnout in New York has traditionally been low, and urged residents to get registered to vote and be sure to cast a ballot in this year's primary, either in-person on Election Day, in-person early, or by mail-in ballot.

Support for this reporting was provided by The Carnegie Corporation of New York.


get more stories like this via email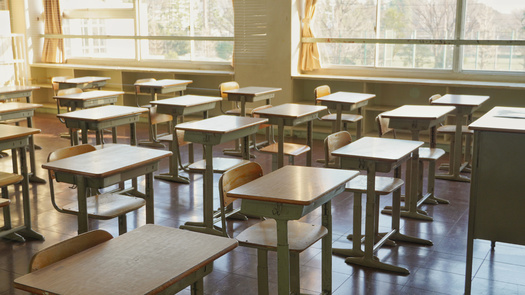 Social Issues
Research is emerging about the secondary trauma school staff members face after helping students during the pandemic. As summer moves forward…
Health and Wellness
A Florida judge plans to put a hold on the state's new, 15-week abortion ban, set to take effect today. He said it is unconstitutional and will issue …
Environment
The Environmental Protection Agency now has fewer tools to fight climate change, after the U.S. Supreme Court stripped the agency of its authority to …
Social Issues
Three projects in Idaho have been selected to receive grants from the AARP Community Challenge. Among them is the Anne Frank Human Rights Memorial in …
Environment
Montanans get a sense of what soil health is like on farms and ranches across the state with Northern Plains Resource Council's soil crawls. The …
Social Issues
A new tool aims to help older adults in Arkansas and beyond who receive Medicare track what happens at their doctor appointments. It also can help …
Social Issues
A campaign in Maine is gathering signatures to replace the state's investor-owned energy grid with a consumer-owned utility. Central Maine Power (…
Social Issues
Another important U.S. Supreme Court ruling this month has been overshadowed by the controversy about overturning abortion rights. Legal experts say …