Money Tips for Young Montanans Who've Become Financially Independent
Many recent Montana high school graduates are setting off on their own, meaning it's likely their first time being financially independent. A few tips could help them better manage their money.

Ally Haegele is the programs manager with Montana's Credit Unions for Community Development. She said first, young adults should understand their long-term financial goals.

Haegele said keeping the big picture in mind is an important way to draft a budget, but she also noted that people should give themselves grace.

"Not structuring a budget that it's so strict trying to achieve those big picture goals that you never go out to eat," said Haegele, "or you never let yourself get a coffee or whatever kind of indulgence you might allow yourself - especially as a young adult. Because then, they're just kind of setting themselves up to fail with the budget or be frustrated."

Haegele said people can download free budgeting apps to help guide them with their finances.

Jordyn Rogers is deputy director of the Great-Falls-based financial nonprofit Rural Dynamics. She said young people going on to higher education might have some additional considerations when it comes to saving money.

For instance, Rogers said, there are ways to save on textbooks.

"Consider renting textbooks for a fraction of the cost," said Rogers, "and you can even do that with e-books over a period of time that you have access to it."

For all young adults, Rogers said it's important to become creditworthy, since credit plays such a big role in people's finances later in life.

She said the easiest way to do this is through a credit card - keeping in mind that you have to be responsible and know your own habits.

"Buying a gas card that can report positively to the credit bureaus, because you pay it off every month," said Rogers, "is a great way to build your credit utilization and also pay for a cost that you know is going to be there."




Disclosure: Rural Dynamics, Inc. contributes to our fund for reporting on Consumer Issues, Disabilities, Philanthropy, Poverty Issues. If you would like to help support news in the public interest,
click here.
get more stories like this via email
Social Issues
Lawmakers in the Commonwealth are considering legislation to ensure police use of facial-recognition technology also protects people's privacy and civ…
Environment
Next week, Ohio farmers and their advocates head to Washington, D.C., to push for shifting federal programs toward growing nutritious food, as …
Social Issues
Social justice advocates have just launched a new public education campaign. It's called "Just Safe," and it's aimed at changing the conversation …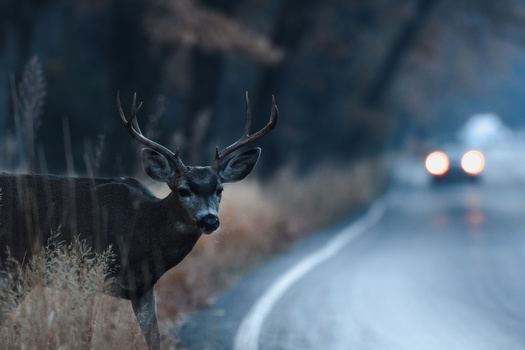 Environment
Reducing the number of wildlife-vehicle collisions is the goal of a bill before the New Mexico Legislature this session. Sen. Mimi Stewart, D-…
Social Issues
A Nevada nonprofit is celebrating a 94% graduation rate among its high school seniors for the 2021-2022 school year. Tami Hance-Lehr. CEO and state …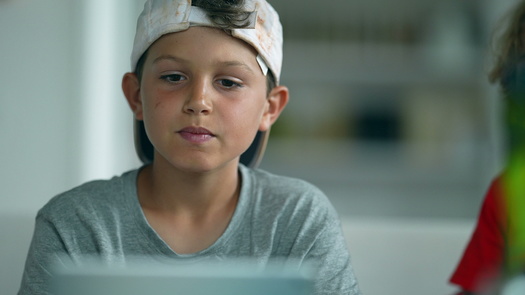 Health and Wellness
It is not a pandemic yet, but eye doctors worry the constant use of digital devices could eventually result in long-term health problems for many …
Environment
Maine's small farmers are encouraged to complete the latest U.S. Department of Agriculture census to ensure they have a voice in federal decisions …
Environment
Environmental groups are pleased with an Iowa Utilities Board ruling that requires MidAmerican Energy to make planning studies public for its Iowa Win…