Arkansas Teachers Spend Their Summer Asking for Pay Raises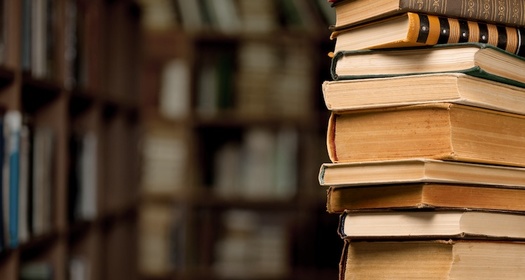 When the new school year starts mid-August, many Arkansas teachers will have spent the summer in a frustrating bid to convince legislators they deserve a raise.

The state has a budget surplus of $1.6 billion, and in early June, Gov. Asa Hutchinson said a pay increase for educators would be on the agenda for the special legislative session.

Carol Fleming, president of the Arkansas Education Association, said it would have raised the starting pay from $36,000 a year to $46,000. But she acknowledged it is off the table now, as the governor said he does not have enough legislative support to move it forward.

"So, what we have been doing is reaching out to our legislators, trying to garner support for a pay increase for our educators," Fleming explained. "Not just for certified teachers, but for all educators."

Fleming added they will continue to rally and protest, with the next event on August 7 at 4 p.m. in front of the State Capitol. The special session is set to start the week of August 8.

A National Education Association survey said the average teacher pay in Arkansas is almost $52,000 a year, but compared to other states, Arkansas ranks 46th, and the low starting pay makes it hard to recruit new teachers.

Fleming emphasized increasing it is a practical matter, which will also allow school districts to retain their best educators.

"Right now, we are seeing educators leaving the profession," Fleming observed. "We are at a critical shortage for our educators, and that's not just certified, but all educators."

She added it has been discouraging seeing people leave the field of teaching or move to surrounding states for higher pay. The survey, based on last year's salaries, also found teachers are making less than they did a decade ago, taking inflation into account.


get more stories like this via email
Social Issues
A Nevada democracy watchdog group said social media, blogs, websites and hyperpartisan news organizations are all working overtime to spread …
Social Issues
Education officials in Ohio want state leaders to invest in free school meals for all students. Pandemic-era federal waivers enabling schools to …
Environment
Agriculture researchers say if the U.S. wants more farmers to adopt climate-friendly practices, they will need to be offered some proven incentives…
Environment
As the fall harvest season takes shape in South Dakota, an agricultural specialist said there are many ways motorists and farmers can avoid crashes …
Social Issues
Massachusetts residents are being asked to step up, just as they did five years ago, to help their fellow Americans in Puerto Rico. The …
Social Issues
It's been more than 50 years since the White House held a gathering about the effects of hunger across the nation. In 1969, the White House held its …
Social Issues
By Caleigh Wells for KCRW.Broadcast version by Suzanne Potter for California News Service reporting for the KCRW-Public News Service Collaboration Wh…
Social Issues
As the midterm elections approach, there are concerns about whether Latino voters will turn out as much as they have in past elections. In New York…