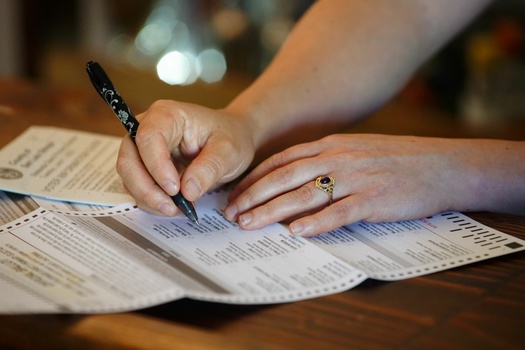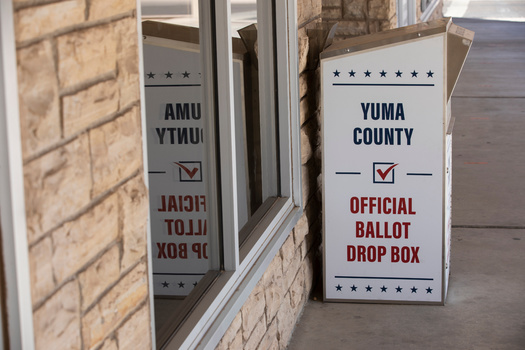 Friday, September 30, 2022
CLARIFICATION: Lynna Kaucheck is the communications manager for Progress Michigan, and the group is not a sponsor of MichiganVoting.org. Dates to order and return mail-in and absentee ballots also were clarified. (11:31 a.m. MST, Oct. 3, 2022)


Voting advocates say more and more Michiganders are choosing to cast absentee ballots to save time and avoid long lines on Election Day.

In 2020, two-thirds of the 5.5 million votes cast in Michigan were mail-in or absentee ballots. Although turnout is historically lower for midterm elections, officials expect voting early will remain a popular option this time around.

Lynna Kaucheck, communications manager for Progress Michigan, said if you want to vote with an early ballot, you have to ask for one.

"You need to request a ballot even if you're on the permanent absentee voter list," Kaucheck noted. "You can do that online, by mail, by calling your city or township clerk's office and requesting a ballot, or just going to your clerk's office and requesting the ballot."

Kaucheck says voters should request their ballots by October 25th, 14 days before the election, to ensure it arrives on time.
Ballots must then be returned to your county or township clerk's office by mail, to a drop box, or to a satellite office of your clerk by November 8th.

Kaucheck added it is easy to follow your ballot through the process by logging on to the Secretary of State's Michigan Voter Information Center at Mi.gov/vote.

"Once you go in to check your ballot, it will tell you if your clerk has received your application," Kaucheck outlined. "Once they've mailed it, it will show that they've mailed it. Once you submit it, and they receive it, it will show that they have received it."

Elections usually go smoothly in Michigan, but Kaucheck suggested if you have questions about your mail-in ballot or any other facet of voting, there is help online.

"All of our information comes from michiganvoting.org," Kaucheck explained. "It's a voter education site. It's nonpartisan, and it's been reviewed by legal experts. It's very factual."

She added if you encounter illegal interference or voter fraud at the polls, you should call the watchdog group Election Protection at 866-Our-Vote (687-8683).


Support for this reporting was provided by The Carnegie Corporation of New York.


get more stories like this via email

College presidents testified before a congressional committee Tuesday on the rise of antisemitism on college campuses since the Oct. 7 Hamas-led …
Social Issues
There are some bright spots in beefing up local news coverage, but a new report says in North Dakota and elsewhere, there are still big concerns …
Health and Wellness
Holiday stress is a concern for most people, but when you mix in travel plans and chronic health issues, those worries might be elevated. A …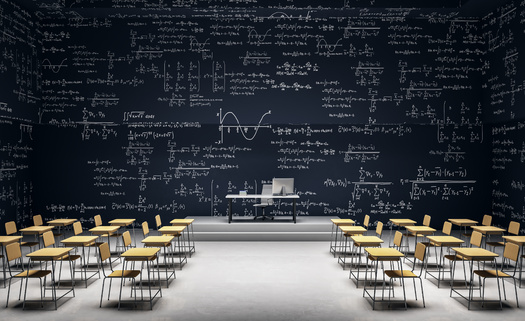 Social Issues
A new report from the Consumer Financial Protection Bureau finds the repayment process for federal student loans has been filled with errors…
Social Issues
More than 3,500 foster children are available for adoption in Ohio, and state agencies are connecting with local faith congregations to help recruit …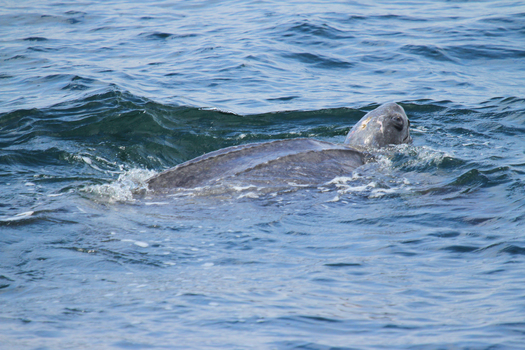 Environment
The California Department of Fish and Wildlife just announced a marine warden discovered an endangered Pacific leatherback sea turtle dead, drowned …
Health and Wellness
The state's largest county has just opened the new CARE Court system, designed to get help for severely mentally ill people in Los Angeles. CARE …
Environment
A Knoxville-based environmental group is voicing health and safety concerns about the development of a landfill for radioactive waste from the Y12 Ura…