Current NC Carbon Plan Falls Short on Public Health
Monday, November 28, 2022
The North Carolina Utilities Commission is expected to release its final Carbon Plan by the end of the year. Critics say the current plan, which includes major fossil-fuel investments, is a public-health threat to communities across the state.

Health Manager with CleanAIRE NC Kirsten Minor explained that in North Carolina, air pollution has been linked to nine out of the Centers for Disease Control and Prevention's ten leading causes of death - from heart disease and cancer, to COVID and chronic lower respiratory diseases.

She pointed out that without drastically cutting air pollution, more residents will likely end up in the hospital.

"The strain that the COVID-19 pandemic placed on our healthcare systems," said Minor, "that strain will only be continued to be worsened by climate change if we don't, again, make a swift transition to renewable energy sources."

Minor added that the energy sector's burning of fossil fuels is one of the main sources of pollution, along with dangerous emissions like fine particle pollution known as PM 2.5, nitrogen oxide and sulfur dioxide.

An energy bill North Carolina lawmakers passed last year requires the state to develop a plan that reduces carbon emissions to 70% below 2005 levels by 2030, and reaches zero emissions by 2050.

Co-director of the Robeson County Cooperative for Sustainable Development, Rev. Mac Legerton, said especially coastal residents are experiencing firsthand the effects of a changing climate - including massive hurricanes, droughts, floods and heat stress.

He said he wants more people to educate themselves about the Carbon Plan and its implications for communities.

"Our elected officials and economic developers need to go back to school," said Legerton, "and begin to understand that the future is not where our utility companies want to take us."

Nearly 60% of adults in the U.S. say climate change is affecting their community, according to a 2021 Pew Research Center survey.




Disclosure: CleanAIRE NC contributes to our fund for reporting on Climate Change/Air Quality, Energy Policy, Environment, Environmental Justice. If you would like to help support news in the public interest,
click here.
get more stories like this via email
Social Issues
Lawmakers in the Commonwealth are considering legislation to ensure police use of facial-recognition technology also protects people's privacy and civ…
Environment
Next week, Ohio farmers and their advocates head to Washington, D.C., to push for shifting federal programs toward growing nutritious food, as …
Social Issues
Social justice advocates have just launched a new public education campaign. It's called "Just Safe," and it's aimed at changing the conversation …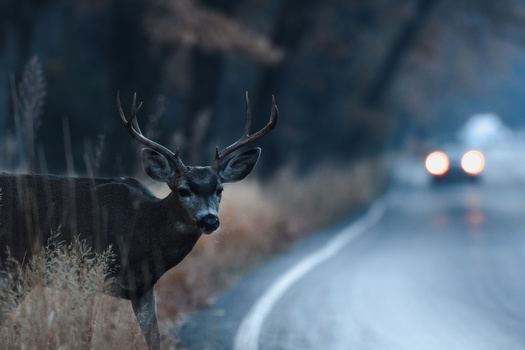 Environment
Reducing the number of wildlife-vehicle collisions is the goal of a bill before the New Mexico Legislature this session. Sen. Mimi Stewart, D-…
Social Issues
A Nevada nonprofit is celebrating a 94% graduation rate among its high school seniors for the 2021-2022 school year. Tami Hance-Lehr. CEO and state …
Social Issues
Super Bowl LVII is right around the corner, which means Arizona will see hefty spending and wide exposure because of the massive sporting event…
Health and Wellness
It is not a pandemic yet, but eye doctors worry the constant use of digital devices could eventually result in long-term health problems for many …
Environment
Maine's small farmers are encouraged to complete the latest U.S. Department of Agriculture census to ensure they have a voice in federal decisions …