Who Really Benefits from Higher Defense Spending?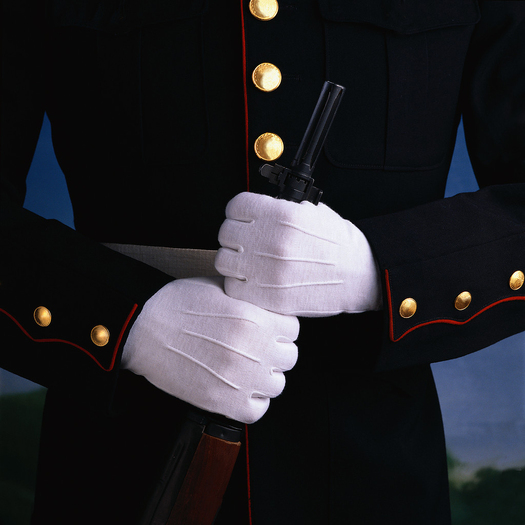 PHOTO: There is much debate on the massive amount of money the United States spends on the military.
August 2, 2012
PHOENIX - Arizona's John McCain and two other Republican U.S. senators this week went on a multi-state tour to rally support for sparing the Defense Department from budget cuts.

The cuts are set to kick in next year because the congressional "super-committee" didn't agree on an alternative - and the senators warn they'd have devastating effects on the military.

However, the Project On Government Oversight (POGO) disagrees. Angela Canterbury, the nonpartisan watchdog group's director of public policy, says there'd be nothing "devastating" about curbing overcharges and mismanagement by big military subcontractors.

"Half of our discretionary spending every year goes towards defense. There's not a country in the world that spends on guns and planes and ships like we do. We really need to get leaner and meaner, and to spend smarter. There's a lot of inefficiencies. There's a lot of fat to cut."

Canterbury calls the claim of 1 million fewer jobs a "political stunt," saying that defense contractors are busy enough to have back orders for their products. She points to cost overruns on defense projects and top executives' pay at companies such as Boeing and Lockheed Martin as places where tax dollars are being wasted.

Canterbury cites growing concern that defense contractors, not U.S. troops, are the real beneficiaries of a bigger military budget.

"They spend so much money on elections, and paired with huge amounts of money spent on lobbying and fancy road shows like the one that we've seen this week with the senators. It's tough to beat the money that's spent in Washington by the Pentagon defense lobby."

The senators - McCain, Lindsey Graham, R-S.C.; and Kelley Ayotte, R-N.H. - took their "Preserving America's Strength" tour to Florida, New Hampshire, North Carolina and Virginia this week. They say the defense budget already has been cut enough. McCain says Arizona could lose 50,000 defense-related jobs unless Congress acts.
The POGO report is online at pogo.org.
Doug Ramsey, Public News Service - AZ