Latest Healthcare Hurdle: Hospitals Hit with Job Cuts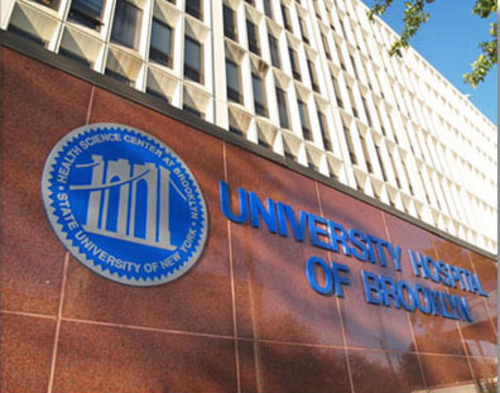 PHOTO: Financially-strapped hospitals around New York are laying off workers.
August 9, 2012
BROOKLYN, N.Y. - Hospital workers are being laid off around New York State as medical centers face financial strains. 120 jobs were cut Wednesday at Westchester Medical Center, and layoffs are being fought at SUNY's Downstate Medical Center. Workers from three labor unions demonstrated outside the East Flatbush facility calling for a stop to the layoffs, which were announced last month.

Rowena Blackman-Stroud is a chapter president of United University Professions, which represents nearly 3,300 Downstate workers.

"We're hearing that thousands of us may lose our jobs. You know, this is going to be devastating - to Central Brooklyn, especially."

Downstate's administration says "serious financial pressure" and "changes necessary to achieve financial stability" led to the layoffs. A group of state senators from Brooklyn convinced State Comptroller Thomas DiNapoli to audit SUNY Downstate's finances to examine the causes of the hospital's problems.

The outcome of the audit is highly anticipated because, Blackman-Stroud says, the hospital's administration is not very transparent.

"We're hoping that once that full audit is completed and there is a report, it would more or less identify financial issues, where the trouble spots are. Maybe they can be rectified and maybe we need additional funding, but nobody has a clear handle on what's happening."

The unions are calling on Gov. Cuomo to step in, singling out one of the bullet points of his state-of-the-state address this year.

"Job creation was one of his highest priorities. Here in Central Brooklyn, where the unemployment rate is one of the highest - something like 10.4 percent - as well as the foreclosure rate, we need more jobs, not layoffs."

Downstate, which provides medical services to 400,000 patients annually, is one of three SUNY teaching hospitals; the others are in Syracuse and Stony Brook.