The Dangers of Living in the "Fire Plain"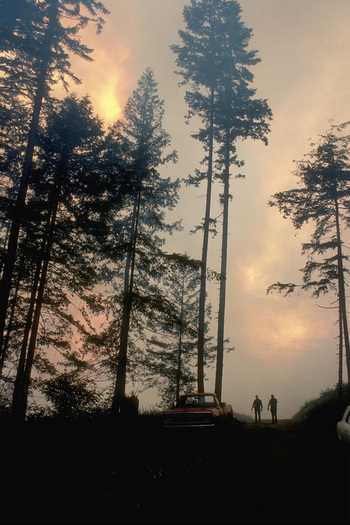 PHOTO: Trees burning in forest fire. © Corbis. All Rights Reserved.
August 13, 2012
HARTFORD, Conn. - You may have heard of a flood plain, but what about a fire plain? Some researchers are suggesting that thinking about forests in the same way we think about rivers may help stem some of the devastating damage seen in recent months from wildfires in Colorado and other western states. It can apply to eastern forests, too.

The idea is to either limit development in fire-prone areas or make sure the development is done in a way that encourages safety. That means tin instead of cedar-shake roofs, or keeping woodpiles and brush away from buildings.

Dr. Tony Cheng, director of the Colorado Forest Restoration Institute, says it's important to remember that fires are a part of the forest ecosystem.

"Whether or not we continue to build and live in the mountains just isn't the question. I think people are always going to want to do that. It then becomes, 'Well, how do we do that the way that minimizes the impacts?'"

Just last week the U.S. Forest Service directed supervisors on federal forest lands to temporarily suspend its policy of letting small fires keep burning in isolated areas. Because scientists view fires as a natural part of forest regeneration, the policy had been to let fires burn if they start naturally and are not a threat to houses or other property.

Sloan Shoemaker, executive director of the Wilderness Workshop, a conservation watchdog group, says living in some forest areas is a calculated risk and says there's a term for it.

"The 'stupid zone.' People choosing to live in forests that must burn. They evolved to burn. It's only a matter of when, not if."

And Tony Cheng cautions that forests aren't like rivers, with a predictable course.

"Fires can occur just about anywhere and we don't know where the point of initiation is going to be. We don't know how it's going to spread. It's all going to be very weather-dependent."

Wildfires that burn or threaten to burn buildings and other structures are known as Wildland-Urban Interface Fires.