Support for Conservation from NC Hunters and Anglers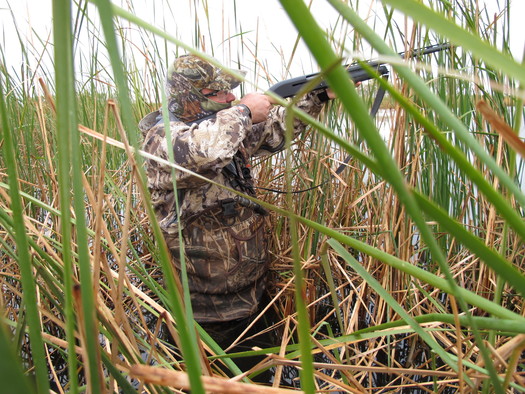 PHOTO: North Carolina hunter. Courtesy of T. Edward Nickens
September 26, 2012
RALEIGH, N.C. - Hunters and anglers in North Carolina view conserving natural resources as just as important as gun rights, according to a survey released Tuesday.

Damon Hearne, southeast conservation director for Trout Unlimited, says the survey indicates that concern over conservation crosses party lines.

"TU is not an organization that's out there chaining themselves to trees, but we do want to see a measured response and make sure that clean water is protected and the opportunities to hunt and fish are preserved."

A majority of those surveyed identified themselves as conservative, Republican or independent. The survey, conducted by the National Wildlife Federation Action Fund, found that hunters and anglers support access to public lands, global-warming solutions and clean-water protections.

Richard Mode, the National Wildlife Federation's North Carolina liaison, says it's important that hunters and anglers in the state continue to bring up conservation issues, or other concerns will dominate the political discussion in this election year.

"Candidates are not speaking to these issues during the election cycle. Sportsmen need to take our discussions from the dinner table directly to politicians from both parties."

According to the Wildlife Resources Commission, hunting and fishing together are a $3.3 billion industry in North Carolina, supporting thousands of jobs. However, money for conservation efforts on the state's public lands has been limited in recent years because of budget cuts.

More information on the poll is online at nwf.org.

Reporting for this story by North Carolina News Connection in association with Media in the Public Interest. Media in the Public Interest is funded in part by Z. Smith Reynolds Foundation.
Stephanie Carson/Stephanie Carroll Carson, Public News Service - NC