Supporters: Hard-Working Ohioans Need Medicaid Expansion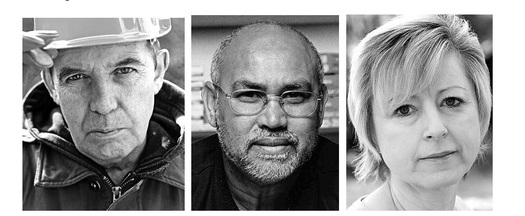 PHOTO: Supporters say expansion of Medicaid is critical for hard-working Ohioans. Photo credit AARP Ohio.
April 16, 2013
COLUMBUS, Ohio - A key vote in the Ohio House could nix plans to expand Medicaid in the state. The House Finance Committee on Thursday will decide on a version of the state budget that does not include Governor John Kasich's original plan to expand Medicaid to include those earning up to 138 percent of the federal poverty guidelines.

According to AARP advocacy volunteer Nancy Roth of Lakewood, many of the 275,000 who would be covered by expansion are hard workers hurt by tough times ... including those ages 50 to 64.

"A lot of the people in that age range have lost their jobs, have been unable to find other jobs, and have had to put their health needs aside because they cannot afford to pay for them," Roth charged.

Also among Ohioans who were to be included in the expansion are 26,000 veterans who do not have medical coverage. Roth said extending insurance coverage would enable Ohioans to afford the care that will keep them healthy and in the work force, which supports a strong economy.

Opponents of Medicaid coverage expansion have voiced concerns over future federal funding and uncertainty over the rules. The expansion would make Ohio eligible for more than $13 billion in federal funding to cover its costs.

According to AARP Ohio state president Mike Barnhart, expanding Medicaid would give Ohioans access to critical preventive care, so fewer people would be forced to seek expensive emergency-room treatment. He said there are thousands who are risking their lives because they cannot pay for health care.

"I know somebody who was 63 years old who couldn't afford his insurance, couldn't pay for his medication, so he stopped taking it," Barnhart recounted. "And about three, four weeks later, he had a massive stroke and two weeks later he was dead. These are the kinds of things that are happening to folks. This is real."

Barnhart added that the expansion does not need to be included in the budget, and can be approved in other ways.

Nancy Roth declared that leaders need to support hard-working people and not play politics.

"It's a phenomenal opportunity for us to do good, for us to help people get another chance, to get their lives back together, and I don't think it's appropriate that we pass it up," she stated. "I mean, it's $13 billion coming into the state."

AARP is reaching out to its 1.5 million members statewide and informing them of their Ohio House members' vote on this issue.

For those interested in speaking out, AARP has a toll-free number: 1-888-844-5009.

Mary Kuhlman, Public News Service - OH