GM Discovery Shuts Down Some MT Wheat Exports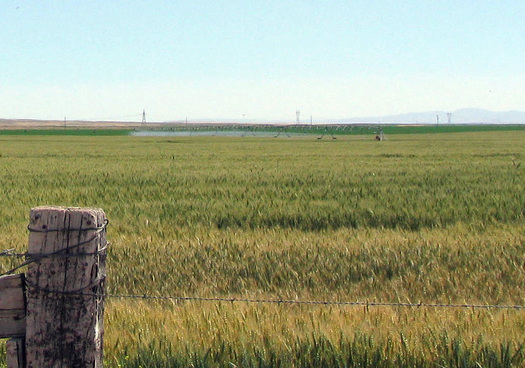 PHOTO: Wheat prices took a tumble after genetically modified wheat was found in a field in Oregon. Japan banned U.S. imports, and Montana exports much of its wheat to Japan. Photo credit: Deborah C. Smith
June 11, 2013
POWDER RIVER, Mont. - Montana exports 75 percent of its wheat crop overseas, and half of that goes to Japan, a country with a strict ban on genetically-modified wheat. Japan shut down U.S. imports recently when GM wheat created by Monsanto was unexpectedly found in a field in Oregon.

Walter Archer, a wheat farmer in Powder River County and chairman of the Northern Plains Resource Council, is calling on Monsanto to reimburse farmers for revenue losses related to the Japanese suspension.

"Apparently, Monsanto doesn't have very good control of their GM seeds, where they're at or where they might turn up," Archer charged. "It is a concern, especially when Montana's wheat market is overseas to countries that don't want GM wheat."

Monsanto Chief Technology Officer Robb Farley said on a conference call last week that it's possible the wheat seed was "purposefully mixed," and hinted that it could be sabotage. Seeds at sites in Oregon and Washington were tested and no more GM seed was discovered.

Archer said however that the situation has put wheat farmers all over the state on edge.

"The only defense I think I have is to be very, very careful about where I get my seed," he declared. "In a lot of cases, I try to raise my own."

South Korea has also suspended U.S. wheat imports because of the discovery in Oregon.