Ohio Pauses to Celebrate Historic Drop in Teen Pregnancies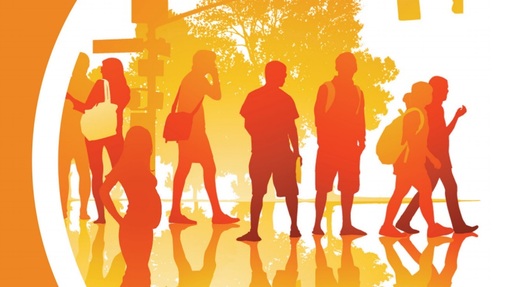 IMAGE: State and national leaders are pausing to celebrate the historic decline in teen birth rates. Image courtesy of the Ohio Department of Health.
December 3, 2013
COLUMBUS, Ohio – Experts say teenagers in Ohio are making better choices when it comes to their sexual behaviors, resulting in a historic decline in teen pregnancies and births.

Bill Albert, chief campaign officer with the National Campaign to Prevent Teen Pregnancy, says evidence-based programs that target teen behaviors have contributed to the drop, as well as changing views in how to best approach the issue of sexual education.

"Parents are more inclined than ever to talk to their kids about love and sex and dating and birth control and all of these important topics," he says. "They don't necessarily see it as taboo as much as they once did."

According to the Centers for Disease Control and Prevention (CDC), the teen birth rate has dropped substantially since the early 1990s, 52 percent nationally and 48 percent in Ohio.

Tonight, advocates will join national health and policy leaders at an event in Washington to celebrate the decline and discuss ways to ensure continued progress on the issue.

Ohio's Abstinence Education Program includes the RIDGE Project, which focuses on education in mainly school settings.

Angela Norton, program administrator of the School and Adolescent Health with Ohio Department at the Health says her department uses a consistent message that goes beyond sex education and incorporates character building.

"Making good decisions that can be generalized outside of not just reproductive health or your sexual behaviors but how to make good decisions and how to do goal setting and things that are important to be successful in life," she says.

Ohio also reaches out to teens in other settings, including the Personal Responsibility Education Program (PREP) for teens in foster care and juvenile justice situations.

Henry Lustig, project director of the Ohio PREP Program, says often those youth are in situations that make them more vulnerable to unplanned pregnancies and higher rates of sexually transmitted infections.

"They start sexual activity earlier and they have more sexual partners as a rule," he explains. "Often times youth in those particular settings also have had a history of being victims of coercive sexual activity."

PREP incorporates lessons on healthy relationships, self-esteem, financial literacy and educational and career success.