Suicide Rates Dip Over Holidays, but Back to Normal in New Year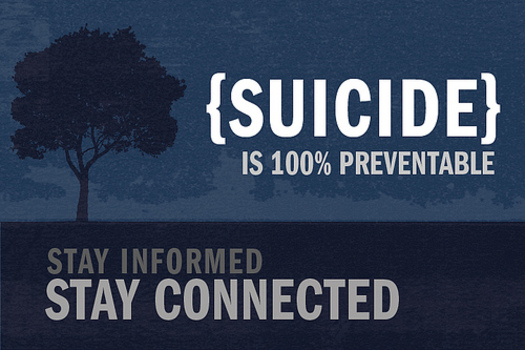 PHOTO: In Minnesota, there are nearly 700 people who take their own lives annually, about half with firearms. CREDIT: MilitaryHealth
December 27, 2013
ST. PAUL, Minn. – The stress, anxiety and lack of sun that comes every year at this time in Minnesota can drag a lot of people down, but the number who take their own lives actually is the lowest in November and December.

Dan Reidenberg, executive director of Suicide Awareness Voices of Education, says the decrease is because those suffering from depression are more apt to be around family and friends, although as that ends, rates will return to normal.

"Come January, all of that goes away and people go back to their normal life, their normal routine and not as many people are interacting with them and seeing some of the depression happening," he explains.

Reidenberg says the number of suicides has been rising steadily for years across the country and in Minnesota, where there are now nearly 700 per year.

There are a variety of ways that people choose to take their own lives, but Reidenberg notes that about half of all cases in the state and nationwide involve firearms.

"The issue with firearms is that not only are they readily accessible, but they're very lethal," he points out. "Most people who use a firearm do so in a way that is lethal right away."

Because of that high percentage of suicide involving guns, Heather Martens, executive director of Protect Minnesota: Working to End Gun Violence, says it's critically important that owners of firearms keep them locked up and safe.

"If a person impulsively decides to attempt suicide and there is a lethal weapon readily accessible, they are more likely to go through with the suicide than if that is not so easily accessible," she says.