Addressing Student Loan Debt: Knowledge is Power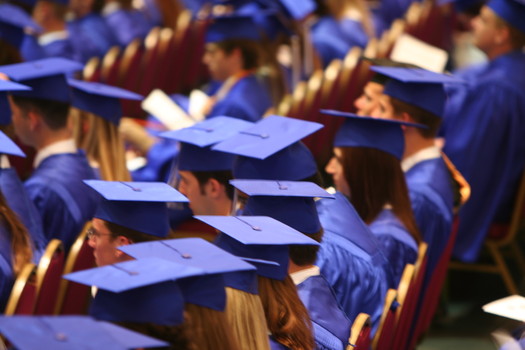 PHOTO: Across the nation, outstanding student loan debt is estimated to total more than $1 trillion. Photo credit: Mera M. / Morguefile.
June 10, 2014
SPRINGFIELD, Ill. - According to the White House, the average tuition at a public four-year college has more than tripled in recent decades. On Monday, President Obama announced new executive actions that will allow an additional five million borrowers with federal student loans to cap their monthly payments at just 10 percent of their income.

Lynne Baker, the managing director of communications at the Illinois Student Assistance Commission, says steps are needed to help Illinoisans manage their student load debt.

"We support efforts to address the rising cost of college; of course, that's a key issue," says Baker. "The average student loan debt in Illinois is about $28,000, but we also know some students are saddled with more debt than that."

Among the measures announced, the president is also directing the government to renegotiate its contracts with federal loan servicers to strengthen financial incentives to help borrowers avoid defaulting on their loans. Across the nation, outstanding student loan debt is estimated to total more than $1 trillion.

Baker says knowledge is power, and the Illinois Student Assistance Commission provides information to students across the state on college planning, financial aid, scholarships, and need-based options to help students reduce the need for loans. She adds there are other factors to consider as well.

"Some schools may be providing more scholarship options than other schools," says Baker. "Tuition may be less expensive at other schools. So students need to look at all the factors that are involved in terms of what their major is, and what kind of money they may be able to make when they graduate."

She says she's hopeful the ongoing public conversation on student loans will help enhance their efforts to ensure students carrying loans are aware of the availability of income-based repayment, pay as you earn, and other options to better manage their debt.