Hunting for Support of North Dakota's Wetlands and Grasslands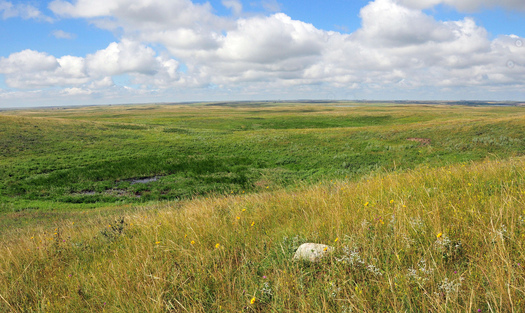 PHOTO: This week marks the 50th anniversary of the Land and Water Conservation Fund. It was created to help safeguard the nation's natural areas, water resources and outdoor recreation opportunities - such as the region where this prairie pothole is located. Photo Credit: U.S. Fish and Wildlife Service/Tom Koerner/Flickr.
September 4, 2014
BISMARCK, N.D. – It's a national habitat conservation effort that supporters say has provided much value for North Dakota, and among those now asking that Congress reauthorize and fully fund it are local anglers and hunters.

Johann Walker, director of conversation programs for Dakotas and Montana, Ducks Unlimited, says the Land and Water Conservation Fund for one, is the primary mechanism that bankrolls the Dakota Grassland Conservation Area.

"This area is important for Ducks Unlimited because it's one of the primary breeding areas for North America's dabbling duck population, especially familiar ducks like mallards and northern pintails and blue-winged teal are super abundant in this region," he explains.

In addition to the habitat for ducks and other waterfowl, Walker notes that the wetlands and grasslands also provide ecological benefits, such as improving water quality and mitigating flooding.

The Land and Water Conservation Fund was established by Congress 50 years ago this week.

Whit Fosburgh, president and CEO of the Theodore Roosevelt Conservation Partnership, reminds people that it was a unanimous vote.

"Even up through the 1980s, conservation was very bipartisan," he says. "You know, hunting and fishing were not Democrat or Republican pursuits.

"And it's only been more recently that there's been this sort of stratification and polarization around conservation and the environment, and it's become political. We want to try to take that back."

The Land and Water Conservation Fund is supported through royalties paid by companies drilling for oil and gas on the Outer Continental Shelf.

Over the past 35 years, only one time has it been fully funded.