Justice for Sale? Analysis of Outside Spending in State Supreme Court Races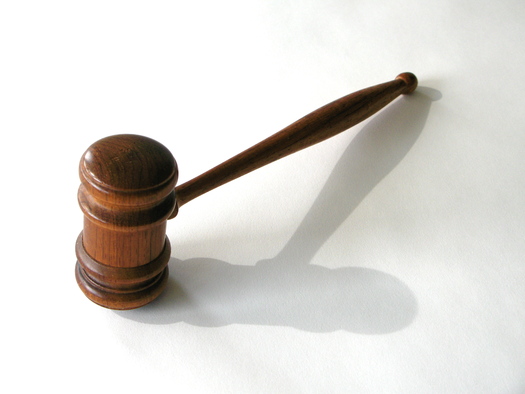 PHOTO: A recent analysis examines the impact of last minute campaign spending by special interest groups on judicial elections. Photo credit:M. Connors/Morguefile.
November 3, 2014
SPRINGFIELD, Ill. – According to a recent analysis, Illinois is among a handful of states that's seen a surge of last minute outside spending in state Supreme Court races by special interest groups.

Bert Brandenburg, executive director of the judicial watchdog group Justice at Stake, says the spending in Illinois is focused on incumbent Justice Lloyd Karmeier, who 10 years ago was in one of the most expensive contested judicial elections in U.S. history.

Brandenburg says there's a big money attempt to oust Karmeier.

"I think they have spent more than $1 million just this past month to try to do so – that number may go up," he says. "It's a 'here we go again moment,' one more time we have big money going in to try to determine who is on a bench and the judges then pressured to become fundraisers."

Brandenburg says last minute campaign ads funded by special interests can tip judicial elections, which can force judges to keep pace by courting deep-pocketed partisan groups.

The analysis by the Brennan Center for Justice and Justice at Stake also found Illinois ranks first in the nation for outside spending on TV ads this election, totaling more than $1.1 million.

Brandenburg says a challenge with judicial elections is that voter turnout is typically not very high, and he says the barrage of nasty attack ads is partly to blame.

"A lot of voters feel starved for information and as a result they either hang back or you know, some of them might see a commercial and be motivated by it," he says. "But I think a lot of voters see these commercials and say, 'Well that's just not really information, that's just sort-of slogans, I still don't have enough information to go vote in a judicial election.'"

Brandenburg adds that judicial races are too important to be left to special interest groups, and he encourages voters to take the time to research non-partisan voter guides so they can make an informed choice at the polls.