Venture Capital Meets Conservation in New Coalition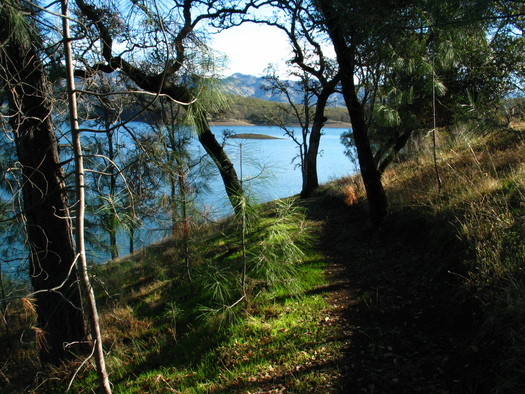 PHOTO: A new coalition of venture capitalists has formed to encourage more protected public land. Its members say beautiful places with recreational opportunities are attracting entrepreneurs and skilled workers that boost local economies. Photo of Lake Berryessa courtesy U.S. Bureau of Reclamation, Dept. of the Interior.
December 18, 2014
SAN FRANCISCO — There's a link between successful start-ups and the great outdoors - and members of a new national coalition say it's a profitable one that should be encouraged.

Some of the investment and venture capital firms in the "Conservation for Economic Growth Coalition" are California-based. The list includes DBL Investors, where founder and managing partner Nancy Pfund says today's business owners know that to attract and keep workers - and for virtual companies, with workers who can live wherever they want - research has shown quality of life and access to public land are key components.

"People that work for these companies pay a lot of attention to the recreational availability around them," says Pfund. "And so, it's not just a 'want to have' or a 'nice to have' - it's quite important to the ecosystem that is our entrepreneurial economy."

Tomorrow (Friday), U.S. Interior Secretary Sally Jewell is in Napa for a visit that could help underscore that point. She and Forest Service leadership meet with Congressmen Mike Thompson (CA-05) and John Garamendi (CA-03)to drum up support for protecting 350,000 acres of the Berryessa Snow Mountain region.

Pfund says the coalition isn't suggesting edging out more traditional, extractive industries - but sees those resources as finite, and their markets as fickle.

Particularly in the West, she says, many areas have found they can capitalize on their natural beauty or even their remoteness, as different types of assets that allow them to diversify.

"We are able to balance our need for minerals, for timber rights, with the growing need we have for recreational, preserved areas," she says. "And with a prudent management approach, you don't need to give up any kind of economic growth."

The Conservation for Economic Growth Coalition includes a dozen high-profile investors and CEOs who say they will work together to encourage Congress and the president to step up public land protection, through national park, national monument and wilderness designations - and to reauthorize the Land and Water Conservation Fund next year.