Nat'l. Environmental Scorecard Grades MT Delegation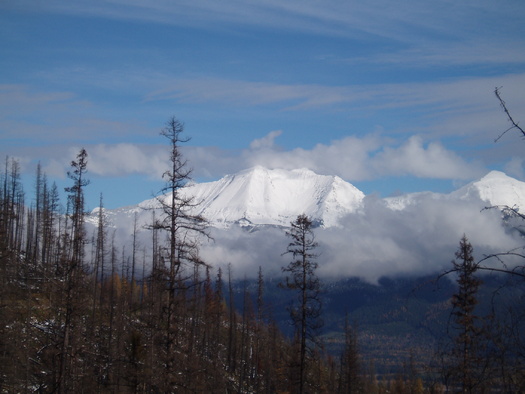 PHOTO: Montana's congressional delegation has been graded on votes cast related to environmental issues. It's a mixed report card. Photo of the Great Bear Wilderness courtesy of the U.S. Forest Service
February 27, 2015
BILLINGS, Mont. - It's a mixed set of grades for Montana's congressional delegation in a new national environmental scorecard unveiled by Montana Conservation Voters.

The scoring was based on votes related to environment, energy and public health last year. Sen. Jon Tester and former Sen. John Walsh each earned 60 percent. Then-Rep. Steve Daines scored a zero.

"Some of our folks in Congress are doing well and others are not when it comes to clean air, clean water and public lands - what Montanans want," said MCV board member Rich Day.

Being a watchdog on environmental issues is important, Day said, because corporations usually have strong ties in Congress - and those corporations are not always acting for the benefit of Montanans.

Day described the scorecard as a way for Montanans to judge whether the delegation is standing up for public lands, clean water and world-class fish and wildlife - things he said are strong state values.

"Pay attention to what the people of Montana really want in terms of conservation - in terms of other things that we like here," he said.

The scorecard, published by the League of Conservation Voters, noted that a record number of votes in the U.S. House last year were connected to environmental issues - and described those proposals as an "assault" on conservation.

The scorecard often is controversial because elected leaders' votes are sometimes cast because of concerns that legislation doesn't go far enough or has strings attached, and the scorecard is criticized as having a focus that's too narrow.

The complete scorecard is online at scorecard.lcv.org.