Summer Nutrition Report: Idaho Serves Up Success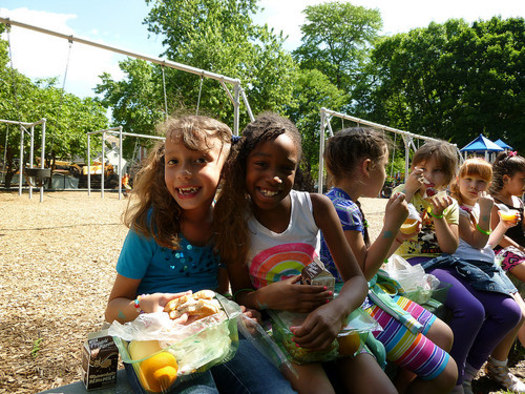 Idaho is the top 10 in successfully serving summer meals to low-income students, according to a new report from the Food Research and Action Center. Credit: USDA.
June 3, 2015
POCATELLO, Idaho - Idaho is serving up a winner for children when it comes to summer nutrition. A report from the Food Research and Action Center shows Idaho is in the top 10 when it comes to feeding low-income children when school is out for the summer.

The Gem State reached about 23 percent of the students who normally receive free or reduced-price lunches last year, and slightly higher numbers are expected this summer. The national rate was 16 percent.

"Every time you go out to the park, it's just amazing to me the reception that so many of the kids give us," said Tom Wilson, who coordinates the Summer Nutrition Program for the Pocatello School District. "You know that we may be the only meal that they have that day."

About 1 million lunches are served in Idaho each summer.

While Idaho shows up well in the national ranking, said Kathy Gardner, director of the Idaho Hunger Relief Task Force, there is still a lot of work to do to reach students during the summer.

"We need to remember that there's 77 percent of kids who depend on the school lunch program all during the school year," she said, "and they are not getting to the summer meal sites."

The meals aren't only about nutrition. Wilson added that there are educational and recreational offerings.

"The bookmobile comes to the parks every summer," he said, "and there is a church group that does activities for the kids."

The meals are served in parks, schools and other public locations. No paperwork is required and food is available to all children and teens. Find the nearest summer meal site by calling 211 or texting LUNCH to 898-211.

The report, "Hunger Doesn't Take a Vacation: Summer Nutrition Status Report," is online at frac.org.