Coalition Wants Fighting Climate Change on Washington's Ballot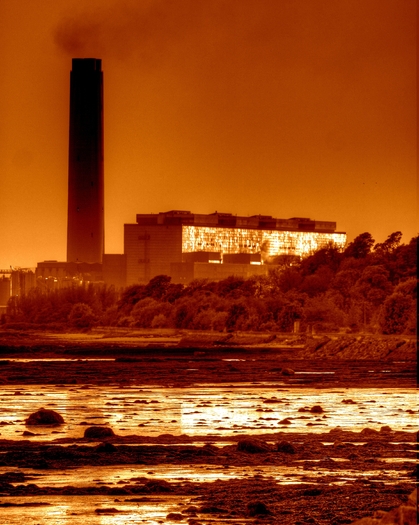 A new alliance says communities and the economy must be protected in fighting climate change. Credit: Hotblack/Morguefile
October 7, 2015
SEATTLE - A diverse coalition wants voters to have a say about the best way to fight climate change in the state of Washington.

The Alliance for Jobs and Clean Energy on Tuesday announced a 2016 ballot initiative that it says could hasten the transition to a clean-energy economy.

OneAmerica is in the alliance, and its executive director, Rich Stolz, said the alliance believes it's critical to address pollution fueled by climate change in a way that protects communities and the economy.

"It's the first time I've seen such a broad gathering of public-health professionals, communities of color, businesses, labor unions," he said. "It speaks to the sense of the urgency and the need to do something on climate but to do it in a way that makes sense for Washington."

The proposal will build on the state's recently announced Clean Air Rule by enforcing existing global-warming pollution reduction targets, charging the largest emitters a fee for each ton of carbon pollution they emit. Stolz said the proposal will take into account the needs of minority, low-income and front-line workers as well as businesses in the move toward a cleaner economy by reinvesting revenue from the carbon cap into communities impacted by climate change.

With threats including floods from rising sea levels and wildfires, Stolz said, Washington is feeling the effects of climate change in a multitude of ways.

"Across the state, communities are facing the consequences of climate change now," he said, "and more than others, low-income and minority communities are feeling the brunt of that change."

Stolz said a ballot measure will allow voters to decide how climate change can best be addressed responsibly.

"It's the strongest statement that we can make as a state about our values with regard to carbon emissions, the environment and our communities," he said. "This is a time when Washington's residents can take their own future into their own hand."

Initiative 732, also aiming for the 2016 ballot, would tax carbon dioxide emissions from fossil fuels while cutting other taxes by the same amount. However, Stolz contended that it and other recent proposals to address climate change fail to take into account the impact on health, community viability and the difficulty people and businesses can face in the transition to clean energy.

More information is online at jobscleanenergywa.com.