Safety Advocates: Bike Lights Extra Important After Daylight Saving Time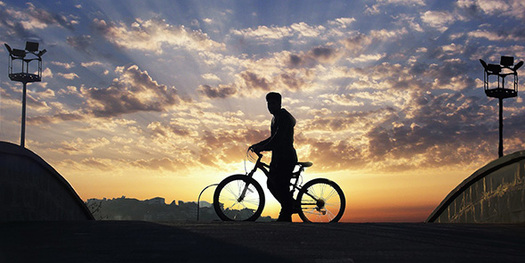 A Chicago-area bike safety group is urging nighttime riders to buy good-quality bike lights to stay safe and legal. Credit: Pixabay
November 4, 2015
CHICAGO - Now that daylight-saving time has ended, bike-safety advocates are urging Chicago-area cyclists to be more careful.

With daytime hours being shorter, Jason Ray Jenkins, an education specialist with the Active Transportation Alliance, said it's especially important this time of year to have fully functional front and rear bike lights.

"A lot of folks who are riding bikes just don't realize how difficult it is to be seen from behind the windshield of a car at night if you're not wearing lights as a bicyclist," Jenkins said.

Jenkins can be seen in a new video from the Alliance where he details how different types of lights work best in different conditions and for different budgets.

Illinois law requires nighttime riders to have at least a front light that can be seen for up to 500 feet, Jenkins said. As for bike riders in the suburbs, he said they face different nighttime safety challenges than do their Chicago counterparts but the need for good-quality bike lights is the same.

"In the suburban areas, sometimes it's darker, not as much street lighting, roads are wider, traffic is faster," he said. "In those scenarios, it's important to be seen as well, because the people have less time to react."

For most riders, in suburbia or the city, Jenkins recommends buying LED lights that are at least 100 lumens in brightness.

For more information, check out the Active Transportation Alliance's video at youtube.com.