Wyoming Criticized for Solitary-Confinement Policy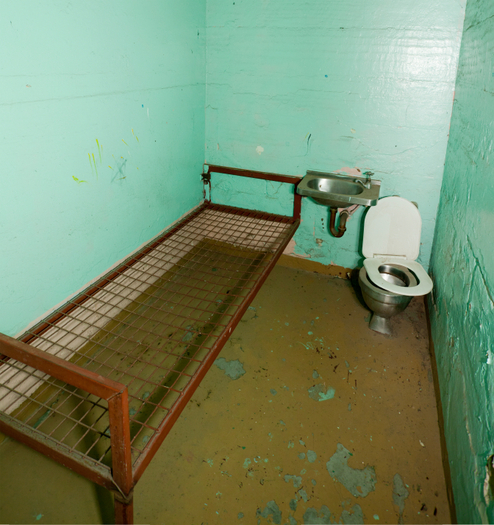 A new report criticizes Wyoming's policy for solitary confinement of juveniles. markrhiggins/iStock
December 17, 2015
CHEYENNE, Wy. - Wyoming is one of 10 states that allows indefinite solitary confinement for children in the juvenile-justice system, according to a new report from the Lowenstein Center for the Public Interest.

Researchers with the pro-bono arm of the law firm Lowenstein and Sandler also found Wyoming allows children to be kept in solitary confinement as a last-resort method of punishment and for non-punitive reasons as well, such as fears for the safety of the child.

But Donna Sheen, director with the Wyoming Children's Law Center, opposes the practice.

"Oftentimes these children that are acting out like that, it's a response to prior trauma they have experienced," says Sheen. "And so the confinement often is re-traumatizing them and certainly making their chance of success less rather than more."

Several states have recently banned the use of punitive isolation, including New Jersey, Illinois and Ohio and California will take it up next year.

Byron Oedekoven is executive director with the Wyoming Association of Sheriffs and Chiefs of Police.

"Solitary confinement may be allowed by statute but it would be rarely used in Wyoming," he says. "We have so few juveniles in jail. Most juveniles are held in some kind of a therapeutic setting."

The Department of Corrections says children convicted as adults are sent to a facility in Nebraska, a state that also allows solitary confinement for juveniles.

Mark Soler, executive director with the Center for Children's Law and Policy, says the practice should be banned altogether.

"Solitary confinement causes a variety of harms to children including psychological and emotional harm, increased anxiety, depression, psychosis on some children, increased risk of suicide and self-harm," Soler says.

There is a move to limit the use of solitary confinement for juveniles in federal prison via the Sentencing Reform and Corrections Act of 2015. It passed the Senate Judiciary Committee in late October but has not gotten a full vote.