SD Wildlife Official: Handgun Hunting's for the Birds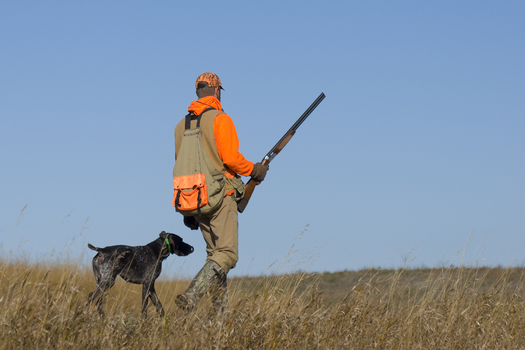 A South Dakota wildlife official is urging state lawmakers to shoot down a bill to allow bird hunting with a shotgun pistol. (iStockphoto)
February 22, 2016
PIERRE, S.D - A move to allow a certain type of handgun for game bird hunting could come up before the South Dakota House today. HB 1206 would allow hunters to use handguns that take a .410 gauge shotgun shell.

But not everyone thinks it's a good move.

Tony Leif is director of the wildlife division of the state's Game, Fish and Parks Department. He says handgun muzzles aren't as easy to control as long-barrel guns.

"Especially in the type of hunting that is occurring in South Dakota with game birds; it's usually a large group of hunters together," says Leif. "The most common form of accidents that we have with our hunting season has to do with spray pellets hitting companion hunters."

The bill's main sponsor, Rep. Dick Werner, argues it would give extra options to hunters who can't use shoulder-fired guns.

Leif says while he is sympathetic those concerns, there are other issues to take into account. For instance, Leif argues the handguns aren't as effective for hunting game birds like pheasants. He also says it could end up leaving some birds crippled.

"It would be irresponsible for us to agree to changing this regulation when all the information we can find says this particular short-barreled, shotgun pistol is an ineffective means of harvesting birds," says Leif.

Last week, 10 House lawmakers approved the bill out of committee. It's scheduled for a full House vote later today.