Public Education Unions Cheer Supreme Court Decision on Fees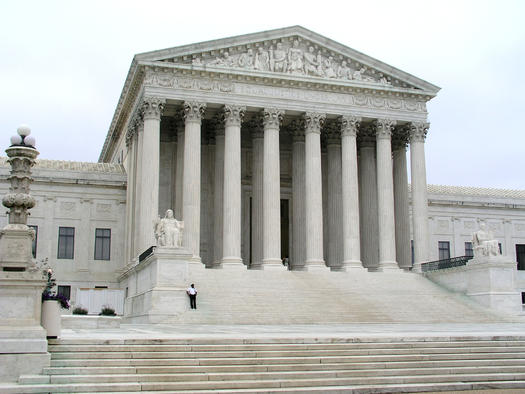 Unions are cheering a decision by the Supreme Court to let stand a lower court ruling that allows agency fees. (kconnors/morguefile)
March 30, 2016
Public education unions are celebrating after the U.S. Supreme Court's 4-4 split decision on Tuesday. The result allows a lower court ruling to stand that says it is constitutional for unions to charge a mandatory "agency fee" to cover services that also benefit nonmembers.

Before the recent death of Justice Antonin Scalia, unions were concerned the decision could go the other way, depriving them of a major source of funding. Science teacher Kimberly Claytor, president of the Newport Mesa Federation of Teachers in Orange County, applauded the outcome.

"The fees are fair because there is no free lunch," she said. "People should not benefit for something that other people pay for. This is work that members and nonmembers benefit from. So, it's just a fair share."

The case, Friedrichs vs. California Teachers Association, was brought by a group of nonunion teachers who objected to the fee, recruited by the libertarian Center for Individual Rights. Claytor said much of public employee unions' work, such as negotiating contracts and lobbying for stable education funding, affects workers no matter their union membership preferences.

She noted that labor unions have long fought for the "little guy," promoting such policies as the Affordable Care Act and California's newly announced plans for a $15 state minimum wage.

"We're the biggest threat to 'organized money,' shall we say," she said. "So, there's all kinds of different policies that we fight for that are not necessarily just benefiting our members. They benefit the '99 percent.' "

Several similar cases are challenging agency fees still making their way to the Supreme Court. With the current court split down the middle, the next high-court justice will likely be the deciding vote in future cases.

The ruling is online at supremecourt.gov.