IL Foundation Crafts New Scholarship Program for Syrian Immigrants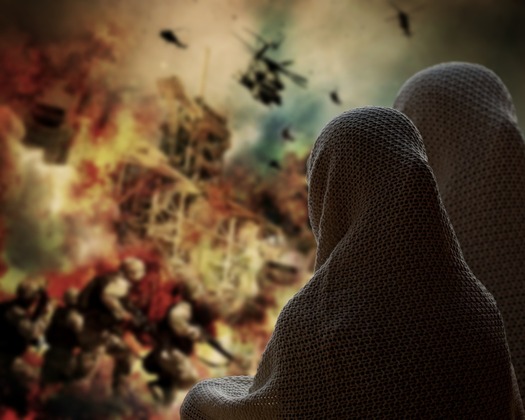 As the Syrian civil war continues, an Illinois-based nonprofit group is trying to help young refugees attain their educational goals in the U.S. (Photo Illustration/Pixabay)
May 23, 2016
SPRINGFIELD, Ill. – A Chicago-area nonprofit group that supports the Syrian people will soon be offering new higher education scholarships for recently resettled Syrian refugees.

This comes just a few months after the Karam Foundation, announced that four high school-age Syrian refugee students were awarded scholarships to attend the Phillips Exeter Academy in Exeter, N.H. this summer.

Lilah Khoja, the Karam Foundation's advocacy coordinator, says it can be tough for refugee students to get into some American colleges, which is why the foundation is developing the new higher education scholarship program to help.

"There really isn't any way for them to indicate on the official paperwork that they were refugees who were recently resettled," she points out. "So, there's no way for colleges to really be able to tell why there are these gaps in this person's education, which, as you can imagine, puts them at a great disadvantage when they're applying to colleges."

Khoja says the new scholarships will be officially announced later this year.

Meanwhile, the Refugee Processing Center reports that more than 130 Syrian refugees settled in Illinois in 2015.

World leaders met in Vienna last week to call for a ceasefire in the Syrian civil war.

Khoja says Syrian refugees nationwide will be eligible to apply for the new scholarships. She points out that the war in Syria has become one of the largest humanitarian crises of our time, and that many of that country's young people are being denied a proper education, due to the violence.

"With everything that's going on in Syria, with the massive destruction and the loss of life, the last thing that we need is for students and children to grow up without having an education," she states. "Not having access to education leaves children vulnerable to exploitation. It leaves them vulnerable to child labor."

Khoja says the foundation has already partnered with several schools, including Nuvu, an innovative school for middle and high school students in Cambridge, Mass., and the American University Preparatory School in Los Angeles.

People can donate to the scholarship fund or help sponsor a refugee family through KaramFoundation.org.