New Bill Could Move Needle on Access to Dental Care in Ohio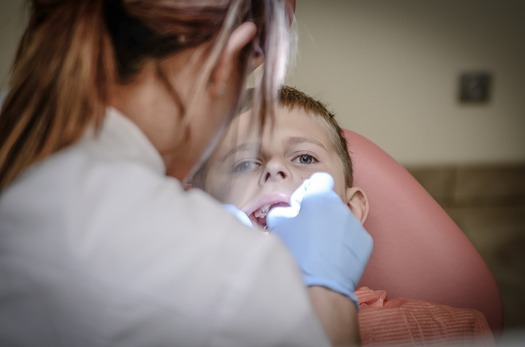 Ohio joins several other states in considering legislation to expand the use of dental therapists. (Pixabay)
May 18, 2016
COLUMBUS, Ohio - Ohioans could have better access to oral health care under new legislation. Senate Bill 330, introduced Tuesday by Senator Peggy Lehner (R-Kettering), would expand the dental team to include dental therapists.

They are specially trained practitioners who can perform some routine procedures, allowing dentists to focus on more complex cases.

Dr. Larry Hill, who served as dental director at the Cincinnati Health Department, explains it's a needed measure as there are 84 dental health professional shortage areas in Ohio.

"This is the very first, very significant move that can actually move the needle on access to care," says Hill. "Up until now we've kind of been chipping away at the problem but not making a significant impact."

Under the legislation, dental therapists would focus on under-served communities, which Hill says can improve the availability of oral health care services for kids enrolled in Medicaid, low-income families and people in rural communities.

The legislation would also allow dental hygienists to provide services to the full scope of their education, and train to become licensed in dental therapy.

As a dental hygienist in the Dayton area, Ann Naber explains that while there are not enough dentists to meet the need, there is an oversupply of hygienists.

"Their salary versus a dentist's salary, there's a big difference," says Naber. "So we could provide routine dental services, at a much lower cost, more affordable especially for the low-income, uninsured, under-served."

Hill explains the momentum to expand the use of dental therapists is building with a dozen states considering similar legislation. And he disputes those who argue the therapists are not trained to the same level as a dentist.

"In westernized countries, as well as in Alaska and Minnesota, the quality of care that these folks provide has been demonstrated to be every bit as good or better than that provided by dentists," Hill says.

The Commission on Dental Accreditation, which provides education standards for dentists and hygienists, recently issued standards for dental therapy.