How Will Idaho's Bernie Sanders Supporters Change Course?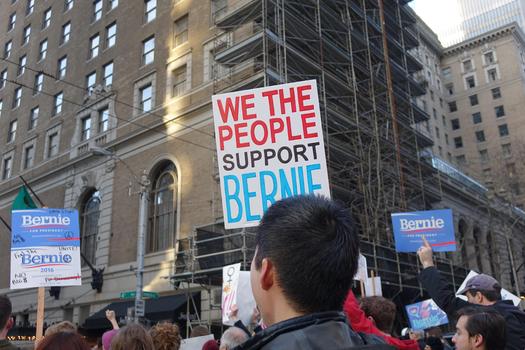 Many supporters of Sen. Bernie Sanders say they'll refocus their attention on other political races in Congress and state legislatures. (Laura Musikanski/morguefile)
August 1, 2016
COEUR D'ALENE, Idaho – Idaho supporters of Sen. Bernie Sanders now face some big choices – whom to support in November and what to do with the powerful grassroots organization behind his primary campaign.

Many say they're now taking another look at the third-party candidates.

A.J. Konda, a Sanders delegate from Kootenai County, says he'll vote for Independent Party candidate Gary Johnson or Green Party candidate Jill Stein if it looks like one of them could win.

But if they remain low in the polls, Konda says he is prepared to support Clinton.

"We hate the lesser-of-two-evils kind of vote, but even I think that we do need to vote for Hillary if all else fails in order to not get Trump," he concedes.

Many of Sanders' supporters have said they're frustrated by the email controversy that showed some Democratic National Committee staffers had discussed ways to discredit the senator from Vermont.

The party has now formed a unity commission to reduce the number of superdelegates, who this year overwhelmingly supported Clinton.

Konda also wants to see the states do away with closed primaries, which he calls undemocratic.

Not coincidentally, Sanders did well in caucus states and Clinton did well in states with closed primaries, where a voter had to be registered as a Democrat to take part.

"You couldn't have voted in New York unless you were a registered Democrat," Konda points out. "And the deadline to be registered as a Democrat was in October of 2015, when relatively no one was paying attention. And that suppressed 3 million independent voters, in New York alone."

Konda maintains Sanders' millions of supporters should now turn their attention down ballot, and work to elect progressive-minded Senators, members of Congress and state and local legislators.