WV Kids Count Finds Big Racial Disparities in Child Well-Being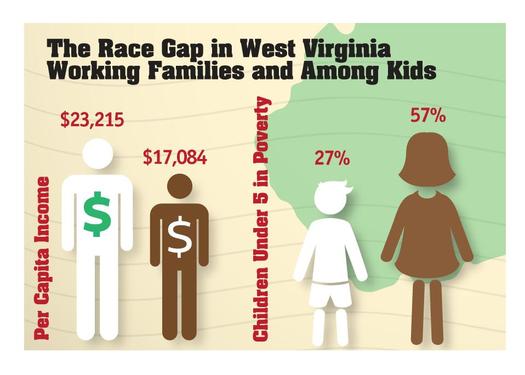 African-American children under age 5 in West Virginia are twice as likely to live in poverty as their white peers, according to a new report.(WV KIDS COUNT)
August 22, 2016
CHARLESTON, W.V. — African-American children in West Virginia aren't faring well compared to their white peers, according to a new report from West Virginia Kids Count. But, the report's authors said, many of the problems they found can be solved.

The group's research confirmed disparities across the board, said Laura Gandee, report co-author and interim executive director at West Virginia Kids Count. For example, low birth weights affect many more black infants, she said. And African-American children under age five are twice as likely to live in poverty as white children.

"We suspected there were racial disparities in child well-being," Gandee said. "What we didn't suspect was how vast and how persistent they are."

According to Gandee, policy-makers know how to address the issue of low birthweight, but given the state's economic and budgetary problems, many lawmakers said they had to focus on other priorities. They argued that West Virginia should not be starting any new government programs.

West Virginia has the highest rate of smoking by pregnant women in the country, and Gandee said that is one factor behind low birthweight rates in African-American children. She said focusing on good perinatal medical care and reducing the smoking rate has improved birth weights in other places.

"It's doable," Gandee said. "If we just focused on improving the birth weights of African-American babies, we could change the course of their lives. We can do it."

A small investment early in children's lives has been shown to make a huge difference in their long-term health, education and even employment, she said. And that can help the state as a whole.

"We have to do better by them," Gandee said, "not only because it's the right thing, but because West Virginia just simply can not prosper if a whole segment of our population is being left behind."

According to the U.S. Census Bureau, African Americans make up just over 3.5 percent of West Virginia's population.

More information is available at wvkidscount.org.