Arkansas Obesity Rates Slim Down in Annual Survey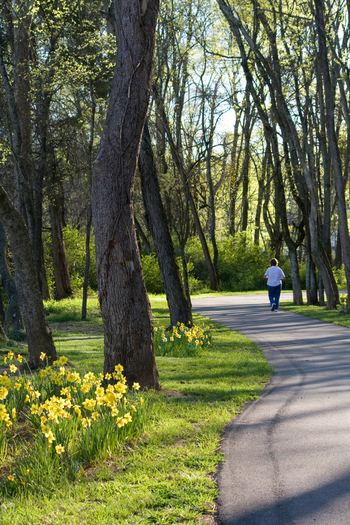 Arkansas now ranks sixth in the country for adult obesity rates, down from first place last year. (iStockimages)
September 29, 2016
LITTLE ROCK, Ark. -- Arkansas health officials are calling the state's slide to sixth place in the national adult obesity ranking a significant step in the 10-year plan, started last year, to improve residents' health.

Officials were concerned last year when the annual obesity survey ranked Arkansas number one among the states. Katrina Betancourt, president of the Arkansas Coalition for Obesity Prevention, said officials recognized that they had an epidemic on their hands, and she's heartened by the progress made in just one year.

"The biggest aspect that we see of it is that, even though it's a slow change, we're moving in the right direction," Betancourt said; "versus where, you know, the nation's typically moving in the wrong direction, in southern states specifically."

After last year's rankings, Betancourt said, Coalition partners and other organizations created the Healthy Act of Arkansas, a decade-long initiative endorsed by Governor Asa Hutchinson to reduce obesity rates by increasing access to physical activity and healthy foods. The annual Robert Wood Johnson Foundation survey showed that almost 35 percent of Arkansas adults are medically obese.

Betancourt pointed out that obesity rates are highest in rural areas, particularly in the Delta region of counties bordering the Mississippi River. She said economic and social factors in that area contribute to the problem.

"The lack of hospitals and medical care; there are food deserts, there's lack of transportation," she said. "And there's low population also in some of these rural areas - we're such a large state, but low population and spread out."

She said the problem is so acute in rural areas that it's cutting many residents' lives short.

"We've actually targeted those areas, primarily because there's a 10-year life expectancy difference from the Delta region up to our furthest Northwest region," Betancourt said. "So just simply by living in that area, you're expected to have 10 years less life."

The Arkansas Coalition for Obesity Prevention consists of individuals, government agencies, nonprofits and businesses, and is funded primarily through grants and donations.