Court Battle Heats Up Over Methane Limits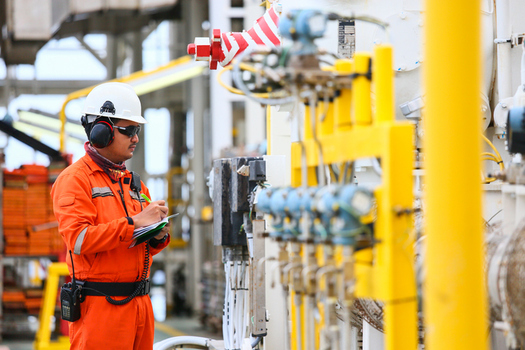 A federal court in Wyoming is expected to decide whether to delay or move forward with new federal limits on natural gas waste on public lands. (Curraheeshutter/iStockphoto)
January 11, 2017
CHEYENNE, Wyo. – A federal court in Wyoming is expected to decide this week whether to grant a preliminary injunction that would delay implementation of new Bureau of Land Management rules to limit methane waste on public and tribal lands.

Jon Goldstein, senior policy manager for the Environmental Defense Fund, says the rules would help taxpayers get a fair return on natural resources owned by all Americans. He notes over $300 million worth of gas is lost each year through venting, flaring and leaks, which means losing its royalty value as well.

"If we don't act, if this rule is rolled back either through the courts or through an act of Congress, $800 million worth of royalties will be lost over the next decade," he explained.

Attorneys General from three states including Wyoming, along with oil and gas groups, filed a suit to reverse the BLM's new methane standards. They say the rules, scheduled to go into effect Jan. 17, will be overturned under the new Trump Administration, and they hope to avoid the expense of complying.

Goldstein says reducing waste would actually save operators money in the long run. Nearly $42 million worth of gas was lost on Wyoming's public lands in 2013, according to a study by the consulting firm ICF International.

Goldstein points out that new technologies to prevent waste would also create jobs.

"Whether they be the infrared cameras, or the valves that don't leak as much that then get manufactured in the U.S. and installed by the American labor force, those are all jobs that are created by rules such as these," he said.

He added that the new standards would also help reduce pollution. Last year, Wyoming revised guidelines to cut emissions at new oil and gas wells.

In 2011, Pinedale made national headlines when it was discovered that smog from oil and gas production put local air quality on par with levels in smoggy Los Angeles.