Beyond Gun Violence: NC Churches Join Community for Preach-In Event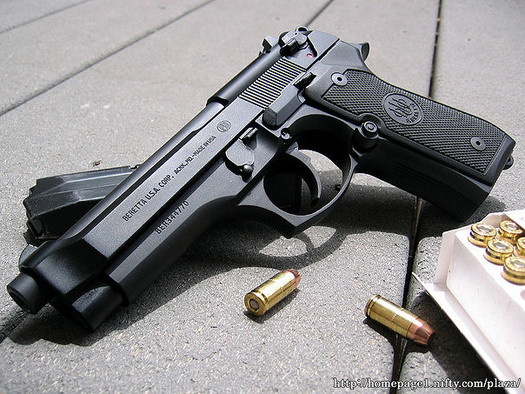 Beyond Gun Violence Conference in Chapel Hill invites people of all faiths to learn about how gun reform finds its roots in religious teachings. (vuvanhahung/Flickr)
January 24, 2017
CHAPEL HILL, N.C. – Coming on the heels of the millions who participated in the Women's March on Washington and sister events, this weekend will bring another opportunity for civic engagement. Religious and community organizations are holding a preach-in event to educate people of faith on gun control and how it is supported by the teachings of their religion.

The Reverend Richard Edens is one of the pastors at the United Church of Chapel Hill, the host site of Beyond Gun Violence Conference.

"Putting your faith in a gun, it's a false promise of security," he said. "What we have is a Second Commandment challenge, more than a Second Amendment challenge."

The most recent Gallup poll lists personal safety as the top reason Americans own guns, but according to the CDC, having a gun in the home makes it 22 times more likely to be used in a homicide, suicide or accident. This weekend's conference takes place on Saturday and is free to those who register.

The conference is sponsored by several churches, the NC Justice Center, NC MomsRising, the League of Women Voters and others.

Aleta Payne, the deputy executive director of the NC Council of Churches - one of the organizations behind the event - says the collaboration between such a diverse number of groups is worth noting.

"One of the things that makes this event significant and unique is it is such a cross-pollination of faith-based and secular organizations working together in a really important and powerful way," she said.

Edens says the priority that most faiths place on human life underscores the importance of common-sense gun reform.

"It's time to pay attention if you care about your neighbor," Edens added. "I think people of faith have a particular role to play. Whatever the faith, almost all agree that life is precious, that each of us is made in the image of God."

According to the Center for American Progress, North Carolina ranks 15th in the country when it comes to gun-related crimes.