CT House Approves Ban on Gay "Conversion Therapy"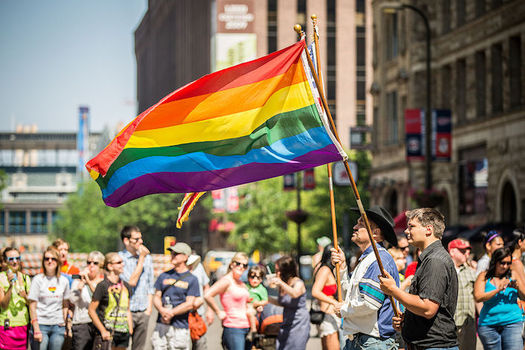 Research has shown "conversion therapy" can permanently harm LGBT youth. (Tony Webster/Wikimedia Commons)
May 4, 2017
HARTFORD, Conn. – A bill to ban so-called conversion gay therapy in Connecticut has moved a big step closer to becoming law.

The bill passed the state's House of Representatives on Tuesday by a vote 141-to-8. Final passage would make Connecticut the seventh state in the nation to ban the long-discredited practice that claims to change a person's sexual orientation or gender identity.

According to David McGuire, director of the ACLU of Connecticut, the bill bans exchanging money for conversion therapy, and mental health professionals who offer it could be sanctioned or even lose their license.

"It is absolutely clear from medical research that conversion therapy is unnecessary and permanently harms LGBT youth," McGuire stresses. "So we are really excited that it had that overwhelming vote and we look forward to the Senate acting on it."

Those opposed to the bill say it interferes with parents' rights to make choices they believe are in the best interests of their children.

But McGuire notes that the state needs to step in when doctors or therapists offer what is in reality a harmful or predatory practice.

"One big part of this push has been a public education function," he states. "There are a lot of parents in Connecticut and elsewhere who don't know how harmful and backwards this practice is."

The bill does not prevent parents from taking their children to therapy or a priest or rabbi to discuss their feelings.

McGuire notes that, with more than one hundred co-sponsors in the House, the bill had solid, bipartisan support.

"I cannot remember the last time a bill of significance had that many co-sponsors, so this is sending a loud message to parents and LGBT youth that this practice is not one that we want in Connecticut," he states.

Gov. Dannell Malloy submitted testimony in favor of the bill and has promised to sign it.