Southwest Residents Skip Cancer Screenings Despite Risk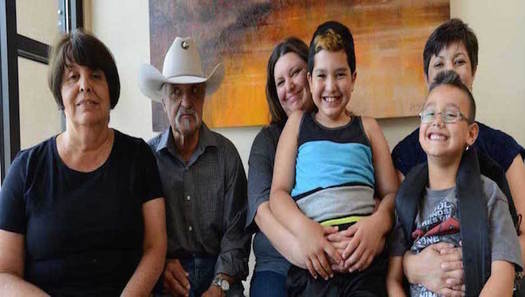 The Mayo Clinic says many people in the Southwest spend time in the sun without protection, but only 13 percent say they get an annual skin checkup. (cffnm.org)
September 27, 2017
ALBUQUERQUE, N.M. - Ninety-five percent of people responding to a nationwide survey say they take at least one preventive measure to avoid cancer. However, residents of the Southwest show less concern about getting cancer, the second leading cause of death.

Three-quarters of respondents to a Mayo Clinic health survey say they avoid smoking, limit alcohol consumption and maintain a healthy diet. But residents in the Southwest go for fewer screenings.

Dr. Aleksandar Sekulic, deputy director of Arizona's Mayo Clinic Cancer Center, said many people in the Southwest spend time in the sun without protection, but only 13 percent say they get an annual checkup for skin cancer.

"If it's not a habit, it doesn't get done," he said. "If one doesn't feel unsafe sitting out in the sun for an extended period of time with no clothing, hat or sunscreen, it's very different than if somebody has a habit."

Unlike people in the Northeast, people in the Southwest say they get fewer cancer screenings because they don't know many people who've had the disease. Nonetheless, the Cancer Prevention and Control agency has predicted that melanoma, the deadliest kind of skin cancer, will increase 24 percent in men and 21 percent in women in the next three years.

Hispanics make up 50 percent of New Mexico's population and are less likely to get skin cancer than those with paler skin. Statistics also show that when a Hispanic person is diagnosed with melanoma, it's usually the kind with a reduced chance of survival.

Sekulic said darker-skinned people have more pigment and are more protected from skin cancer, but that doesn't mean they have no risk of the disease.

"It probably boils down to the fact that people still think, well, it could happen but it's probably not going to be me," he said, "and this is really not based on data; it's an emotional decision."

According to the Skin Cancer Foundation, in the past two decades the rate of skin cancer among Hispanics has risen nearly 20 percent.

The study is online at healthcheckup.mayoclinic.org.