Future Uncertain for Hoosiers Who Rely on CHIP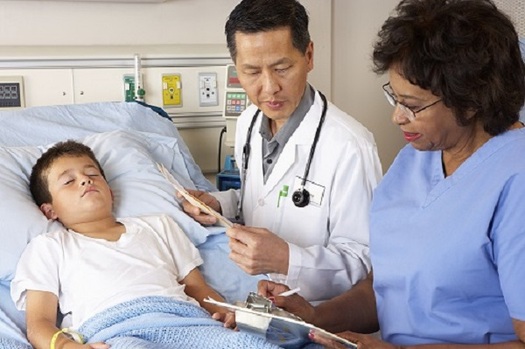 More than 100,000 Hoosier children rely on CHIP for health insurance. (azdhs.gov)
January 2, 2018
INDIANAPOLIS – A last minute deal in Congress to provide short-term funding for the Children's Health Insurance Program (CHIP) hasn't done much to alleviate stress for states and parents going into the New Year.

More than 100,000 low-income children in Indiana rely on CHIP to stay healthy.

Litonya Lester, health policy director for the Children's Alliance, says that funding helps children with chronic health care needs, but also routine check-ups.

"We've been told by so many parents, 'Apple Health allowed me to bring my kid in when they said they had a stomach ache, and as a result of that, we discovered they had a more severe health care issue than we would have thought and they were able to get treatment and get it taken care of,'" Lester relates.

Congress has approved funding for CHIP until the end of March. The program mainly helps low-income and working class families who earn too much to qualify for Medicaid.

About 5 percent of Indiana's children are uninsured but advocates expect that number to go up dramatically if CHIP isn't funded.

Lester says the state made a commitment 10 years ago that children in the state were going to have health care coverage regardless of their families' income.

"It's vital that, both on the federal level and the state level, we step up and say, 'Kids' health is important to us,'" she stresses. "'It's absolutely non-negotiable and we're going to make sure that kids have coverage.'"

Republican and Democratic leaders in Congress have disagreed on how to fund the program. The cost for CHIP services nationally in 2016 was nearly $16 billion.