Funding Gap Widens Between Kentucky's Wealthy, Poor School Districts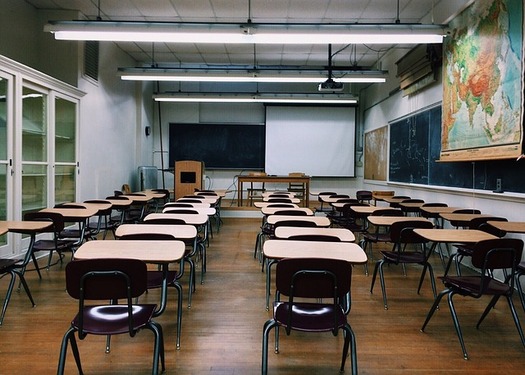 Lack of equitable funding led to the 1989 Rose decision, which held that Kentucky was failing in its constitutional duty to "provide for an efficient system of common schools." (Pixabay)
January 3, 2018
FRANKFORT, Ky. – Back in the early 1990s, the Kentucky Supreme Court declared the state's schools were inefficient and inequitable.

Now a new study by the Kentucky Center for Economic Policy shows the state is slipping back to funding levels that sparked reform.

The Kentucky Education Reform Act was the legislature's response to the Supreme Court ruling.

It started funding schools to give equal educational opportunities to all Kentucky children.

But Anna Bauman, senior policy analyst at Kentucky Center for Economic Policy, says its study found state and local per-pupil revenue in Kentucky's wealthiest 20 percent of school districts was $1,399 more than in the poorest 20 percent of districts in 2016.

"We're creeping back up towards the level of disparity that we had before the Kentucky Education Reform Act," she states.

Facing a bleak budget year for the Kentucky General Assembly, Baumann is sounding the alarm against cuts to a school system that's actually in need of more money to level the playing field.

Baumann says it's not enough to just avoid cuts to education. She says lawmakers need to find ways to infuse additional revenue into its Support Education Excellence in Kentucky, or SEEK, program, which allocates dollars to local school districts.

"Even just flat funding SEEK means that that money is not going to keep pace with the cost of providing Kentucky students an education, and that's been the case for a long time even before the Great Recession," she states.

When the General Assembly passed KERA in 1990, it infused its SEEK funding formula with more than $1 billion in new revenue in order to reduce disparities and improve educational outcomes.