Bill Would Roll Back Minimum Wage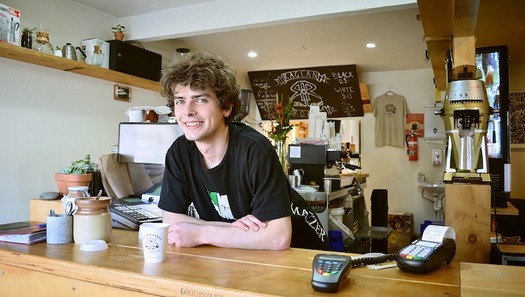 About a quarter of minimum wage workers younger than 20 live in or near poverty. (haydenweal/Pixabay)
January 31, 2018
AUGUSTA, Maine – The Maine Legislature is considering a bill that would roll back the recent increase in the state's minimum wage.

The minimum wage went up to $10 an hour on Jan. 1, but the bill proposed by Gov. Paul LePage would lower it by 50 cents in June.

LD 1757 also would reduce future increases, cap the wage at $11 an hour in 2021 and eliminate cost-of-living-adjustments.

According to James Myall, a policy analyst at the Maine Center for Economic Policy, it also would create a sub-minimum wage for workers younger than 18 and new hires younger than 20.

"For those folks, it's going to mean a more than 20 percent reduction on their paycheck," he points out. "We know that one-in-four of them is living in or near poverty, they're actually earning it to help feed and clothe younger siblings, help their parents make rent."

LePage says raising the wage quickly puts a burden on small businesses, leading to reduced hours and job losses, but advocates for raising the wage say there is no evidence to back up that claim.

Myall points out that the practice of establishing a minimum wage has been thoroughly studied. He says the academic evidence refutes the governor's claims.

"All the information that we have from other places that the minimum wage has been increased over decades and decades is that it doesn't have a significant impact on employment," he stresses. "Neither does it have a significant impact on prices."

Maine's minimum wage was increased from $7.50 to $9 an hour a year ago and unemployment is at record low levels.

LD 1757 also would roll back advances that were approved overwhelmingly by a voter referendum, something that Myall says governors have traditionally been extremely reluctant to do.

"It was approved with historically high numbers of voters, and certainly more people voted for the minimum wage increase than voted for the governor or either of the presidential candidates in 2016," he states.

Myall adds that LePage proposed a similar bill last year, but the Legislature did not act on it.