Constitutional Convention Up for Debate in Kentucky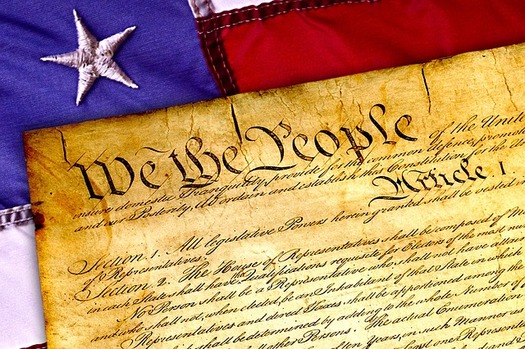 It takes 34 states to call a Constitutional Convention and 38 states to ratify an amendment.
(wynpnt/Pixabay)
February 19, 2018
FRANKFORT, Ky. – Kentucky might join the list of states calling for a federal Constitutional Convention, a move that some say could open up a Pandora's box.

House Joint Resolutions 81 and 119 were recently introduced in Kentucky and call for a Constitutional Convention to limit the powers and spending of the federal government.

But Jesse Frost, a farmer from Bowling Green and a member of Kentuckians For The Commonwealth, cautions that under Article Five there are no rules or precedents to ensure a Constitutional Convention sticks to its stated intent.

"You could have a group of people going in and massively changing tax laws or adjusting certain rights, religion, freedom of press, term limits for the presidents, term limits for Congress," Frost points out. "We really don't know, that could totally be hyperbole, but it could at the same right be possible."

It takes 34 states to call a convention, and 38 states to ratify an amendment. Twenty-eight states already have passed resolutions calling for a convention.

The Constitution can also be amended, as it has in the past, with approval of two-thirds of both houses of Congress.

Proponents of a convention of states say it's needed because Congress will never rein in its own power.

But Frost questions those motives.

"It seems a little unlikely given that the people pushing it the most are conservatives who have supported a lot of the people who are currently in Congress – and that's groups like ALEC (American Legislative Exchange Council), who are supported by very conservative individuals and corporations," Frost states. "So it's just a little bit hard to believe."

There are disputes among legal scholars as to whether states or Congress would control the process should a convention of states be called.

Supporters contend three-fourths of states' approval of any amendment proposed would safeguard the process. But Frost counters that the Constitution puts no authority above a convention, not even the courts.