Community Advocates Push for Marijuana Legalization in NY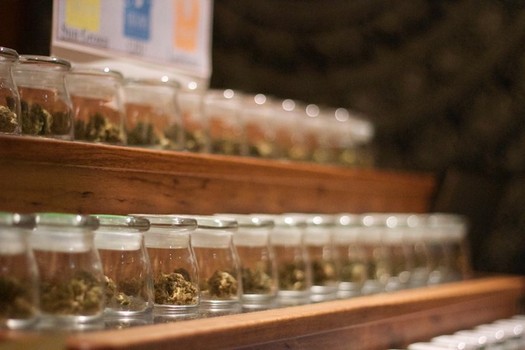 Nine states and the District of Columbia have passed laws legalizing recreational marijuana. (@katebilyeu via Twenty20)
May 8, 2018
ALBANY, New York – Marijuana legalization is a racial and economic justice issue - that's the message state legislators and community advocates are delivering in Albany today. Despite decriminalization, New York has been the marijuana arrest capital of the nation, with sharp racial disparities in arrests and sentencing.

But, this year, legalization is an issue in the gubernatorial primary and the election this fall, with most candidates actively supporting legalization.

Chris Alexander, policy coordinator with the Drug Policy Alliance, points out that if the Marijuana Regulation and Taxation Act becomes law, it would make New York the 10th state to legalize adult recreational use.

"Passage of such an incredible piece of legislation here in this state will show the other states across the country that there is an opportunity to change course on this issue, and that is the right decision to make at this time," he explains.

Although Gov. Andrew Cuomo has not endorsed legalization, he has advocated for decriminalizing marijuana to reduce pot-related arrests.

Alexander says years of research have debunked the claim that using marijuana leads to use of harder drugs. And experience in states that have legalized its use shows that other fears, such as enticing young people to smoke marijuana, are unfounded as well.

"In fact, what we found is that taking marijuana and putting it into stores where people are forced to ask for identification before purchasing, we're actually providing a greater level of control than we thought we had under prohibition," he notes.

He also notes that legalization also would bring in significant tax revenue for the state.

Alexander adds that the industry is growing, and the focus is no longer on "if" but "how" legalization will take place. That "how" includes creating new policies to benefit communities.

"Sensible policies that really work to undo some of the harm that prohibition has caused, like reinvesting in communities and clearing people's records for marijuana-related offenses," he says.

The Marijuana Regulation and Taxation Act was introduced in the Legislature last year and was referred to the Senate Finance Committee and Assembly Codes Committee in January.