Prosecutors Join Fight to Uphold Rulings Under Racial Justice Act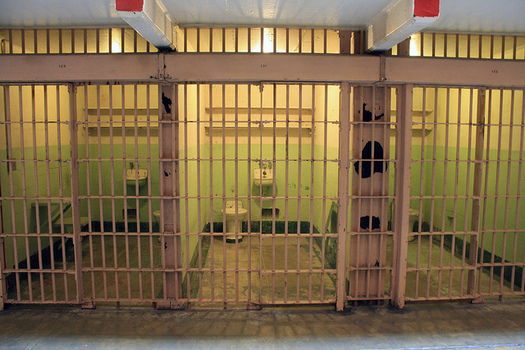 The future of four North Carolina death-row inmates will be determined by a pending ruling by the state Supreme Court. (miss_millions/flickr)
July 24, 2018
RALEIGH, N.C. – North Carolina's Racial Justice Act was taken off the books five years ago when it was overturned by the state Assembly. That called into question the destiny of four inmates who already had successfully argued that race was a factor in their sentencing. Their cases now are before the state Supreme Court, and this month a coalition of some unlikely partners is working to convert their death sentences to life in prison without parole.

The NAACP Legal Defense Fund, the North Carolina Association of Black Lawyers and North Carolina Council of Churches, among others, filed briefs with the state Supreme Court.

Cassandra Stubbs is director of the ACLU Capital Punishment Project.

"We're at this moment when the North Carolina Supreme Court will have to decide whether it wants to sweep all this evidence of racial bias under the rug, whether the Constitution permits that, or whether we are going to, in fact, get hearings on these claims," she says.

The Racial Justice Act allowed death-row inmates who successfully argued that race was a factor in their sentencing to have their term converted to life without parole. The North Carolina Supreme Court now will decide whether the repeal of the Racial Justice Act means the four prisoners can be executed.

Now that the prisoners' briefs are filed, the prosecution will have at least 30 days to respond. Once all the briefs are in, the state Supreme Court will schedule oral arguments. Stubbs says regardless of whether you're impacted by the decision, North Carolinians should be invested in the outcome.

"Are we OK as a state with allowing race to determine who lives and who dies?" she asks. "And then, the other piece is whether we think that the court system has integrity when prosecutors strike black jurors at more than twice the rate that they strike white jurors."

One of the prosecutors supporting the prisoners' civil rights claims is former Virginia Attorney General Mark Earley, who oversaw 36 executions during his tenure.