Commission Calls on Gov. Cooper, AG to Investigate Torture Allegations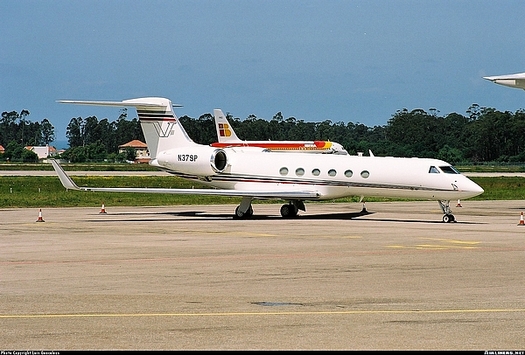 Pictured here is one of the planes allegedly involved in the transport of suspects. (North Carolina Commission of Inquiry on Torture)
September 25, 2018
KINSTON, N.C. — This week, a report that details North Carolina's part in torture allegations will be presented in Raleigh.

According to government documents, for at least three years following the 9/11 attacks, airfields in Kinston and Smithfield were used by planes operated by a private contractor affiliated with the Central Intelligence Agency to interrogate and torture terrorism suspects.

Para Drake, coordinator of the group NC No Torture through the North Carolina Council of Churches, explained why her group and others want state leaders to open an official investigation.

"Regardless of guilt or innocence of the people that suffered, the conscience that we have to address is our own," Drake said. "And our own conscience tells us that those things were illegal. But as people of faith, they are also immoral."

At least 49 people transported by North Carolina planes and pilots were reportedly tortured by the CIA or foreign governments - some allegedly diapered, drugged and tied up en route to the interrogation sites. While the government hasn't released information on all those questioned, Drake said not all were found guilty of terrorist acts.

Mohamedou Ould Slahi was one of those interrogated. He was detained at Guantánamo Bay detention camp, without charges, from 2002 until his release two years ago. He testified last November on his experience aboard a CIA contracted plane based in North Carolina. And he wrote a book, "Guantanamo Diaries," while in custody.

"One of the team wrapped a diaper around my private parts. I was so skinny. My street clothes had become so loose that I looked like a small cat in a big bag," Slahi recounted. "The guard beside me kept putting water bottle caps in my mouth."

Drake said while the government was tasked with protecting the country following 9/11, she and others want the state to right the wrongs committed against those who were tortured.

"We participated in a lot of pain, for them and their families," she said. "And our hope and prayer is that we can find a way to help them recover, at least begin the healing process."

On Thursday, the North Carolina Commission of Inquiry on Torture will hold a media call and host a news conference at the State Capitol, as it presents its report to Gov. Roy Cooper and Attorney General Josh Stein.