Open-Records Group Blasts Judge for Holding Alderwoman in Contempt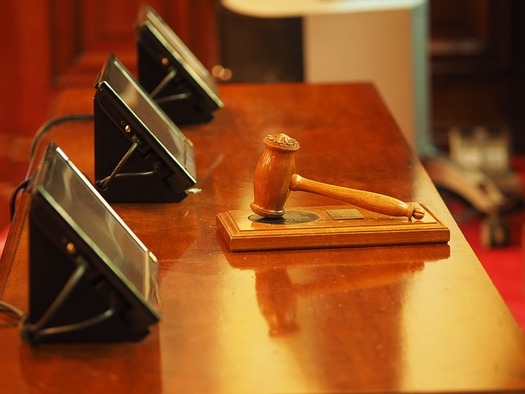 Wisconsin has two statutes governing access to public meetings and records. (Pixabay)
October 8, 2018
MADISON, Wis. — Open-government groups say the public should be outraged over a Racine County judge's decision to hold a county alderwoman in contempt of court.

Sandy Weidner was found in contempt by Judge Eugene Gasiorkiewicz for discussing a sealed court case with reporters from the Milwaukee Journal Sentinel and The Associated Press. Weidner is locked in a dispute with the city attorney, who declared any communication coming out of his office were confidential under attorney-client privilege. The attorney claims Weidener's sharing of their email communication with her constituents violated that privilege.

Bill Lueders, president of the Wisconsin Freedom of Information Council, said the judge's decision to seal the open-records case is wrong, and he called the suggestion of a $1,000 fine for each day Weidner spoke to the public about the case outrageous.

"Now, this isn't the Pentagon Papers here, this is communications between citizens of Racine and their alderpeople. That's what it's about," Lueders said. "And this judge has gone full secret in terms of trying to clamp a lid on the public's ability to know what's happening."

Weidner admitted it was serious to defy a judge's order and she thought the sanctions were fair. The judge is requesting she pay the city's attorney's fee instead of the $15,000 fine requested by the attorney.

Judge Gasiorkiewcz sealed the case, ruling that some of the emails were confidential work products and some were not. Weidener had filed open-records requests but was denied, and she later sued to obtain the messages. Lueders said it's unfortunate to see that a case, especially about public records, has been sealed.

"It's tragic that it would happen to begin with at such an extraordinary amount of secrecy to be brought to bear on the workings of local government which taxpayers are paying for," he said. "They have a right to know what is happening here."

During the contempt-of-court hearing, the judge defended his decision to seal the case, claiming multiple reasons including protecting Weidner's privacy. Weidner's attorney said they plan to appeal the decisions.