Older Voters Make Up Powerful Bloc in Upcoming Midterms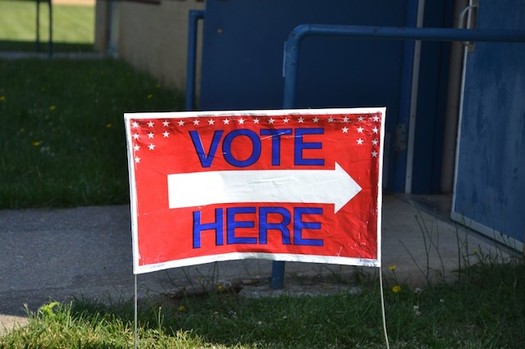 Idahoans can register to vote in person through Election Day, Nov. 6. (MargJohnsonVA/Twenty20)
October 23, 2018
BOISE, Idaho — People ages 50 and older reliably show up to the polls in every election, and AARP Idaho says that makes them the most powerful voting bloc in the country.

According to U.S. Census data, 70 percent of people older than 65, and about 67 percent of 45- to 65-year-olds turned out for the 2016 election. In comparison, only 46 percent of 18- to 29-year-olds voted that year.

Lupe Wissel, state director of AARP Idaho, said older voters are sure to make a big impact in this year's midterm elections.

"Candidates all need to know that, when it comes to the issues that impact the 50-plus, they need to listen, because we are the population that will actually go out and vote," Wissel said. "So, our vote really makes a difference."

While numbers were high in 2016, voters are more likely to stay home for midterm elections. AARP Idaho is touring the state with its "Be The Difference" campaign, encouraging people to learn about the issues and candidates in this year's election - and to vote.

Wissel said there are a wide range of issues voters 50 and older care about and will hold their elected officials accountable for, even after the election passes.

"At the federal level, you're talking about Social Security, Medicare, caregiving issues, health care in general," she said. "Here at the state level, taking a look at financial security, fraud issues – there are so many issues."

While online registration has closed, Idahoans can register to vote in person through Election Day on Nov. 6.