NYers Debate Accelerated Clean-Energy Siting Rules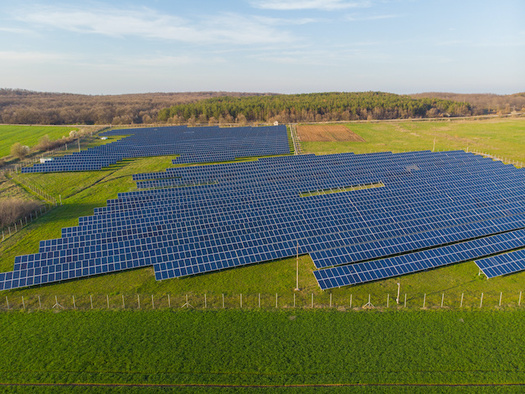 Draft rules would streamline New York's clean-energy project approval process while preserving community input. (sefoma/Adobe Stock)
November 23, 2020
ALBANY, N.Y. -- New York State is hoping to speed up the process of evaluating sites for clean-energy projects.

The Office of Renewable Energy Siting is holding public hearings around the state on draft regulations for the evaluation of proposed wind- and solar-energy projects.

Under the existing rules, applications often are shuffled back and forth multiple times for revision and clarification before approval can be granted and work can begin.

Joanne Scanlon, a member of Supporters of Horseshoe Solar near Rochester, said the new rules would streamline the application process and put them on a timeline for action.

"They'll review the whole thing," Scanlon outlined. "They'll return it and then have public response and then make that decision, which they have to do once a completed application is submitted; it would be just 60 days."

She said a decision on the project would be issued within a year and, if no decision is issued, approval is automatic.

Approval of the new rules is sparking public debate. Last year, residents of Coxsackie passed an ordinance banning solar installations, citing damage to property values and spoiled views.

Giuseppina Agovino, a founding member of Friends of Flint Mine Solar who raises sheep, said the ban hurts farmers.

"We have landowners here who are in their 80s who were counting on their land to retire, and now they have nothing left because the climate change makes farming here impossible," Agovino asserted.

The Flint Mine Solar project would pay her for land use while her sheep continued to graze among the solar panels, keeping her farm going and providing income to hire farm help.

Scanlon acknowledged some communities are concerned the new rules could short circuit their role in the approval process for large-scale clean-energy projects. And she thinks the state could be doing more to educate the public.

"If the state were able to have direct communication with the communities involved, then I think that would go a long way toward really getting buy-in from the communities," Scanlon urged.

There are hearings scheduled through Nov. 30. A schedule is available online at ores.ny.gov/events.