Police Protections Bill for IA Still in Play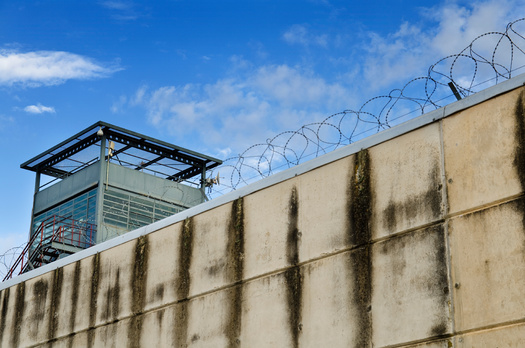 Wednesday, April 28, 2021
DES MOINES, Iowa - The Iowa Senate soon could decide the future of a bill that's enflamed tensions between law enforcement and racial-justice advocates.

The legislation surfaced after police and protesters sometimes clashed during demonstrations last year over the killing of George Floyd. The Iowa bill would increase penalties for certain protest offenses, and enhance legal safeguards for officers with qualified-immunity language.

Sharon Zanders-Ackiss, special-projects director for the group Iowa Citizens for Community Improvement, said that to her, Republican leaders pushing this plan are drawing a line in the sand.

"All of these things - one, to me, is an exaggeration of what happened," she said, "and they've created a great narrative to demonize a person's right to protest."

The bill also would add a legal shield for drivers who hit protesters blocking a road. Its sponsors have said that after the civil unrest, they want to protect officers who act within the scope of the law - not those who are too forceful with protesters. The amended bill recently passed the House and was sent back to the Senate. Some of its elements mirror an earlier proposal from Gov. Kim Reynolds.

Zanders-Ackiss said she feels the bill is a racially charged attack on groups such as Black Lives Matter and runs counter to the wishes of activists who want to see law enforcement work toward establishing trust. She said it's hard to envision how the two sides can come together any time soon.

"How do you move forward," she said, "when you've got people that are refusing to listen and to compromise, and to really show any effort of wanting to work with the people?"

The bill does contain language meant to prevent racial profiling by police, but opponents have said it has no teeth, since it doesn't require them to gather that kind of data. Several other Republican-controlled legislatures have proposed similar bills in light of last year's protests.


get more stories like this via email
Health and Wellness
In an appeal to the public as Hurricane Ian barreled toward Florida, an advocate for persons with disabilities urged everyone to consider checking in …
Social Issues
The average cost of keeping a roof over your head in Utah's metro areas is a lot more than it used to be - if you're renting. A recent University …
Environment
Washington state is considering a cleaner future for its buildings. The Washington State Building Code Council is holding public hearings, including …
Social Issues
Those 50 and older make up more than half of Wisconsin's registered voters, and a new statewide poll shows they want candidates to hear their …
Health and Wellness
A popular fishing site on the Columbia River for members of the Yakama Nation has been listed as Superfund site by the federal government. Now comes …
Social Issues
Some 35 million people in Wyoming and across the U.S. struggle to put food on the table, and older adults experiencing food insecurity face numerous …
Social Issues
A Texas human-rights advocacy and immigration-reform group opened two new community centers this week to help residents better understand their freedo…
Health and Wellness
A pilot program launched by the Todd County School District and the county's local health department offers free mental-health case-management service…